Entrepreneurs of Waco: Chariot Innovations
(Note: This post is part of a series called "Entrepreneurs of Waco."  The series is collaboration between the McLennan Small Business Development Center (SBDC), the Professional Writing program at Baylor University, and Act Locally Waco.  The McLennan Small Business Development Center offers technical assistance, business mentoring, training, and resources for all stages of small business. For more information, visit their website: www.mccsbdc.com.   To see all the posts in this series, click here: Entrepreneurs of Waco.  – ABT)
By Sarah Lesikar
If a music box, a scooter and a rocking horse all had a baby, it might look something like the BearBack hippotherapy device.  Sitting on four wheels, it is a black metal box with a rounded cushion, like a half barrel, on top and handle bars in the in front. A window on the side of the black box allows you to see what's inside: gears and pulleys and cams.  The handlebars will offer extra support for a potential rider, something that will be much appreciated when those gears, pullies, and cams are set in motion…because riding the "Bearback" is going to feel just like riding a horse.
Dr. Brian Garner, a humble, soft-spoken engineer, is the founder of  Chariot Innovations, the company that is working to produce the "Bearback." He can be found at the Baylor Research and Innovation Collaborative (BRIC), usually surrounded by BearBack parts and models.
The adventure began with Garner's research which compared the motion pattern produced by the gait of a horse to that of a person. Using the same technology that captures human motion for movies or video games, markers placed strategically on horses and riders provided Garner with full 360-degree motion patterns of both walking horses and walking people.  It turns out that these patterns are remarkably similar.
Garner gathered this data at REACH Therapeutic Riding Center in McGregor, TX, an organization that uses hippotherapy to assist children with special needs. Hippotherapy, which uses the movement of horses, is used by occupational therapists, physical therapists, and speech-language pathologists. It can promote core strength, facilitate focus, help with balance, and build motor skills. Some swear that it also decreases seizure activity. For patients who cannot walk or who struggle to walk properly, horseback riding allows them to experience what a correct motion pattern should feel like, while building the core strength necessary to walk on their own. After realizing how helpful this motion pattern could be, Garner began creating a device that mimics the gait of a horse in order to make hippotherapy accessible to as many patients as possible.
The project began in his garage. Since then he has produced three prototypes and eventually arrived at today's model. Despite Garner's enthusiasm, the idea that a mechanical device like BearBack could have the same benefits as actual horseback riding might seem like a tough sell. With its spinning gears and churning pulleys, the machine looks outlandish to say the least. But according to the parents and therapists of patients like Ethan, it is already making a difference.
Ethan's father pushes him into the barn/clinic, past the many horse stalls and tack, into a small room at the back of the stable. The cool morning air smells of hay. Amid the horse-related paraphernalia, a poster on the wall reads, "The best thing for the inside of a person is the outside of a horse." Ethan has arrived in a high-backed wheel chair with supports on either side of his torso. In recent years his Cerebral Palsy has worsened, causing his motor function to weaken and his verbal activity to regress. His brain sometimes struggles to tell his hands what to do, and he lacks some of the strength necessary to hold his head upright. But thanks to dedicated therapists, loving parents, and Garner's technology, things for Ethan are starting to look up.
It takes three people to get Ethan out of his chair and securely situate him onto BearBack. But soon, the therapist, Kristin, turns a knob. The machine hums to life, and Ethan gets to spend a few minutes as a cowboy. Country music from a nearby IPod fills the room, and he leans back in the saddle, like a smug star from an old western film. Kristin scolds him for his "cowboy slouch," guiding him to correct his posture by engaging his core and oblique muscles. Kristin stands behind Ethan, keeping him securely on the saddle by holding firmly to a band that wraps around his torso, but she encourages him to make any corrections to his posture using his own grit and strength. His mom peers in from the window, making faces and waving to catch his attention, while his dad taps his fingers on Ethan's helmet, encouraging Ethan to lift his head.
Ethan's "noble steed" may be a tad less traditional, but his parents and therapists attest that his time on BearBack is helping him to hold up his head and to hold a standing position for longer periods of time. With Ethan's limited independent mobility, it would be nearly impossible to transfer him onto an actual horse or to give him the necessary support while still allowing him to engage his muscles. BearBack, on the other hand, is stable, low to the ground, and accessible from every angle.
Even though it wasn't part of the initial plan, REACH decided to keep Garner's invention. Hippotherapy is beneficial, and it can also be fun for patients who can be overwhelmed with various therapy treatments. That's one reason why it's so important to make BearBack accessible to as many patients as possible. As one REACH staff member put it, they just can't stop "using the tar outta that thing."
In the future Garner hopes to develop an entire library of motion patterns to meet different patients' needs. For instance, a horse's walk is different from a horse's trot.  An engineer at heart, figuring out the mechanics of BearBack is where Garner really hits his stride. The business portion, on the other hand—navigating bills, paperwork, and patents—he admits, "Is not my strength." One day he hopes to bring in some people to help take over those roles.
Ultimately, for Garner, BearBack is more than an engineering challenge or business venture. It's an opportunity to fulfill a calling. "I feel like this technology has been a gift from the Lord," explains Garner, "and I feel entrusted with that gift; using it to help others is what really matters."
---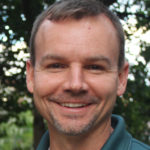 The entrepreneur…Brian Garner grew up in Austin, Texas, obtaining degrees in Mechanical Engineering at the University of Texas in Austin.  In 2002 he joined the engineering faculty at Baylor University. He enjoys working with students at Baylor and teaching courses including Statics, Machine Design, Biomechanics, and the capstone Engineering Design course. He is blessed with a wonderful wife, Margie, and four wonderful children, Abigail, Anna, Noah, and Daniel.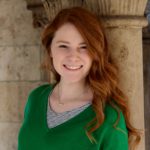 The writer…Sarah Lesikar is an Oklahoma native studying English Literature at Baylor University, where she will be working on a thesis over Tolkien's Trees in the fall. An avid traveler, Sarah has visited 19 countries, but she also enjoys chocolate chip cookies, all things ballet, dog-eared books, and spontaneous taco runs with friends. 
The Act Locally Waco blog publishes posts with a connection to these aspirations for Waco. If you are interested in writing for the Act Locally Waco Blog, please email [email protected] for more information.
(Visited 94 times, 1 visits today)