Junior League of Waco funds "Reach out and Read"
By Beth Armstrong
Over the past week, I have scrolled through hundreds of Facebook posts about my friend's children and their first day back to school photos. It's one of my favorite times of the year seeing all of the excitement and hope about the year ahead in the eyes of these children: bright, smiling faces holding up signs about what they want to be when they grow up – all dressed up in their new school clothes and with freshly cut hair. As a mom of two little ones myself, how does that not pull at the heart strings just a little bit? One of the things we know of that helps prepare children for a terrific school year is the opportunity to read at home.  And, one of the things that helps establish a life-long love of reading is the opportunity to own some books of your very own.   The women of the Junior League of Waco want to help make that opportunity available to every child in Waco!
Three years ago, the Junior League of Waco began the process of selecting a single community issue to focus our efforts and resources upon. The 200 plus members chose Early Childhood Education & Development for children ages 0-3 in McLennan County to be the singular area we wanted to improve. We committed for the next 10 years to developing and expanding programs where gaps existed within the current system and establishing successful partnerships where effective collaboration and teamwork could begin. Andrew Carnegie once said, "Teamwork is the ability to work together toward a common vision. The ability to direct individual accomplishments toward organizational objectives. It is the fuel that allows common people to attain uncommon results." As the Junior League of Waco begins a new League year focused on impacting Early Childhood Education and Development for children ages 0-3, I can think of no better quote to represent the influence that the women of the JLW are having in this targeted initiative.
We have a rich and historical tradition of giving large gifts back to our community over the past 80 years. Whether you visit Anniversary Park in Cameron Park, the refurbished Carousel at the Lion's Park Kiddieland, or the Butterfly Gardens in the Cameron Park Zoo, there are glimpses across this city of the tireless efforts made by the women of the JLW to improve the lives of the women and children who live here. As we enter into our 80th Anniversary year, we are honored to continue this legacy by gifting the Family Health Center a check for $80,000 to fully fund the return of Reach Out and Read to the children and their parents of Waco.  This initiative will put a developmentally appropriate books into the hands of every child ages 6 months-5 years who enters the doors of a Family Health Center clinic during each well-child visit.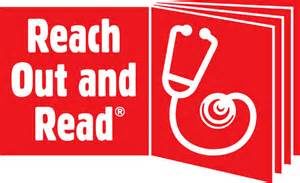 Reach Out and Read began in 1989 at Boston City Hospital. It was started by clinicians, Dr Barry Zuckerman and Dr. Robert Needlman, who were working with very high risk families dealing with poverty and violence in challenging school systems. Together with early childhood educators Jean Nigro, Kathleen MacLean, and Kathleen Fitzgerald-Rice, they introduced the first Reach Out and Read Program at Boston City Hospital (now Boston Medical Center).  Dr. Needlman found that parents who are given books and literacy guidance are four times more likely to report reading aloud at home. In 5 short years, this successful program had spread to more than 34 programs in 9 states distributing almost 20,000 books. Now in its 27th year, Reach Out and Read is available in almost 6,000 sites in all 50 states and distributes more than 6.5M books to more than 4.5M children.
Andrew Carnegie must've had the collaborative efforts of the Junior League of Waco, Family Health Center and Prosper Waco in mind when he said "teamwork is the ability to work together toward a common vision." This common vision started at the close of the last school year during a fortuitous meeting with the League's former President, Ellen Derrick, CEO of Family Health Center Dr. Ronald Goeritz, and members of Prosper Waco and their kindergarten readiness working group. While most of our kids were out enjoying the summer break when reading books wasn't a requirement, the members of this great team have been hard at work with the common objective of getting books into the hands of all kids and to reach uncommon results in the improvement of literacy for ALL of our children.
I know in a few weeks, we'll have gotten back into our normal routines and will be fully engulfed in the busyness of a new fall school year, but I'd like to invite you to come and join with us as we officially kick off the Reach Out and Read program on Monday, September 26 at 3:30pm at the Family Health Center's Tom Oliver South 18th Community Clinic (1800 Gurley Lane) where we'll be celebrating the Junior League of Waco's 80 years of commitment to this community.
---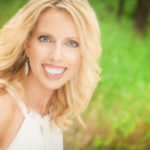 Beth Armstrong has been a member of the Junior League of Waco for 13 years. She now serves as President of the Junior League in addition to her fulltime job. She's married to Chris, and they have 2 kiddos: Hunter who is almost seven and Ella who just turned two.
The Act Locally Waco blog publishes posts with a connection to these aspirations for Waco. If you are interested in writing for the Act Locally Waco Blog, please email [email protected] for more information.
(Visited 29 times, 1 visits today)