Working Together for the Good of Every Child
By Hope Mustakim  
September 22, 2016 –
Today I sat in a room with 10 professionals from various agencies as they thoughtfully coordinated how to best serve some of the brightest yet most needful students of Waco ISD. This partnership follows a wrap-around concept in student transitions from Wiley Opportunity Center ("Alternative" or DAEP) and the Brazos High School Credit Recovery Center, back to their home campus. I observed as these passionate, astute individuals collaborated to provide holistic care for those students who demonstrate conduct that hinders them from succeeding in a traditional school setting- and often, in the "real world," too. Most striking to me was how the students were spoken about- their privacy was respected, they were not blamed or resented, and they were not seen as "problem" kids, but children who had socio-emotional needs that for whatever reason weren't being met. The meeting was solutions-oriented and hopeful.
Most (if not all) of these students want to be successful; what child does not? Their young lives are full of potential for restoration and achievement. With that in mind, this group of social workers, mental health professionals, and school administrators balanced the coordination of student services with the importance of parental inclusion, education, and support, recognizing the impact that the family unit has in the restoration of the child to his or her home campus and their overall success in society.
The continuum of care includes things like: on-campus crisis intervention, "triage" and case management, life skills training, intensive therapy for those dealing with trauma, and weekly check-in visits by the child's home campus administrators. This group also shared ways students can be celebrated when they return to their campus and how they can be supported in applying their new skills to the traditional school setting. This team recognized that all children should be celebrated. And these children, with the right supports, can contribute to our campuses in ways that we don't even realize we're lacking.
I was incredibly inspired as I listened to this workgroup strategizing and witnessed their labor of love. A few times tears welled up in my eyes, because I know that any one of these students – by chance, by choice, or circumstance – could be my child. To see the level of humility, determination, and commitment from this partnership at Waco ISD deepened my love and appreciation for Waco and everything that makes it wonderful. #wacoiswonderfull
---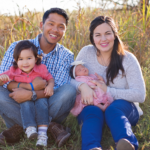 Hope Mustakim is a Community Practice graduate student intern for the BEAR Project- a collaboration between the Garland School of Social Work (Baylor) and Waco ISD. She is a mother of a toddler and an almost-toddler, and wife to an incredibly supportive partner as they pursue the good work of Loving thy Neighbor. Hope is an active member of the Waco community with experience in education, policy advocacy, and community organizing.
(Visited 20 times, 1 visits today)