Cultivating Creative Sustainability
By Jenuine Poetess
This past weekend I traveled back home to Los Angeles to celebrate the Quinceañera—15th Anniversary—of Tia Chucha's Centro Cultural.  I became involved with this centro in 2009 and within this community, my authentic, whole self was born and raised.  It was there I first called myself a poet, an artist, a community organizer.  It was there I learned how to use the arts as a tool for transformation—personally and throughout a city and beyond.  It was there I forged bonds with mentors who have become family.  It is there where I found home, and safe space to explore, discover, and become my genuine self.
I founded In the Words of Womyn (ITWOW) in 2010 and the original writing circle continues at Tia Chucha's today.  At the circle I attended on Friday evening, I met a young woman who had been coming to circle for two years since she was 16 years old.  She shared with me how much the space meant to her, that when she first attended, she was too shy to read her own work; that she didn't really believe in herself; that she didn't know how to use her own voice.  Now, she writes with bold bravery and shares aloud.  I witnessed her receive an award at the quinceañera for her completion of an internship program—a program she said she never would have had the courage to apply for had she not been a part of the ITWOW circle.
That evening I joined another poet and musician as co-features for the weekly open mic event at Tia Chucha's.  I watched this artist thriving in her creative practices and thought about the years ago before she was empowered to speak her truths and indulge in her love of son jarocho music and dance.  We shared the stage together—her playing while I recited a poem—and we celebrated our journeys into becoming ourselves.
On Monday I lead a womyn's writing circle in El Sereno, Las Lunas Locas which was founded by an alumna of ITWOW two years ago.  I see the abundant fruits of these creative labors yielding nourishing harvests year after year in this place I call home.
And I consider all we have planted and grown in Waco since I arrived in 2012.  I once made a family tree of all the programming, events, publications, and opportunities that have been born out of my experiences at Tia Chucha's.  And while Sylmar, CA and Waco, Texas are 1400 miles apart, these two communities hold my heart, and are the locations of my creative investments.  I think about the ways community arts programming shaped, inspired, and prepared me to come to Waco and to do the work I have been doing—alongside so many other diligent community organizers.  I work with intention to create similar safe spaces for people to explore, create, and thrive into their exquisitely diverse identities.
In the four years I have been here collaborating with others we have celebrated the birth of programs like: Waco Poets Society, Heart of Texas ITWOW, Central Texas Artist Collective, Black Poets Society, and Yellow Chair Press.  We have grown the annual WCAF WordFest from a handful of events on one afternoon to a full-grown festival spanning three days.  I brought the 100Thousand Artists for Change event to Waco and for the first time this year Waco artists hosted 2 events in conjunction with this global project.  Inspired and encouraged by Waco's involvement, artists in Lubbock, Texas began holding 100Thousand Artist for Change events and transformed their community using their event as a fund-raiser for a local charity.  This summer, inspired by the work of Waco Poets Society and Central Texas Artist Collective, Nicole Metts founded the Copperas Cove Writer's Society.
I share all of this bounty not to shine the spotlight on myself and my colleagues, but to highlight the creative contagion that can occur when we are diligent to invest in fostering creative sustainability.  This is work that attends to the needs of all of us as humans to imagine, to explore, to wonder, and to make.  When we create, protect, and sustain safe spaces for this process, we invest into whole-person development, which further enriches our communities.
Supporting the arts at every level—from arts education in schools and colleges, to art galleries and spaces, to grassroots initiatives and programming—is an investment that will yield infinite returns.  We are building a creative legacy, one that has the capacity to stretch into countless generations next.  We are literally creating abundance.
I celebrate with joy and gratitude, the place from which I come and I look forward with hope and inspiration to continuing the art/work we are making in Waco.  These are indeed exciting times.  Inside the vast womb of art, we have such a capacity to heal, to nurture, to empower, and to thrive.  As we head into a season laden with the giving of gifts, I encourage and challenge you to not only shop locally, but to also support local artists—there will be a number of opportunities to purchase local artisan goods at the Waco Downtown Farmers Market, at Waco Wonderland, and at various other pop-up art stores.  Keep in touch and informed with Central Texas Artist Collective for all the details!
---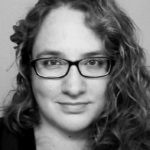 Jenuine Poetess is an artist, visionary, and community organizer. In 2010, she founded In the Words of Womyn (ITWOW), an international, grass-roots, written and spoken-word arts project with chapters throughout Los Angeles, CA; Waco, TX; and Lebanon.  Jenuine is the founder of Waco Poets Society and co-founder of the Central Texas Artist Collective.    She writes, organizes, and creates rooted in the fierce conviction that holding intentional space, access, and opportunity for all people to foster their creative health is a matter of justice and is a vital asset to the sustainable thriving of communities.  She currently lives and poems in Central Texas where she enjoys finding new ways to disrupt the homeostasis of her city.  You can contact her at: j[email protected].
The Act Locally Waco blog publishes posts with a connection to these aspirations for Waco. If you are interested in writing for the Act Locally Waco Blog, please email [email protected] for more information.
(Visited 11 times, 1 visits today)