Downtown Waco: What do the Millennials want?
By Rolando Rodriguez Soto
(This post is part of an on-going series about Downtown Waco.  In a sense, Downtown is "everybody's neighborhood."   In this series of blog posts we hope to contribute to the on-going conversation in Waco about what it takes to have a great downtown, and what we want for our own "Wacotown."  To see all the posts in this series, click here: Downtown Waco. – ABT) 
The goal for revitalizing Downtown Waco is to create an all-inclusive downtown area that encourages people of all ages to visit on a regular basis.  One particularly important demographic is the millennial generation, roughly defined as those who graduated from high school in the year 2000 or later.  This group includes college students and young professionals.
I met with several young professionals and college students who were raised in Waco to hear what they wanted from downtown.  I focused on native Wacoans to get the perspective of people who have been exposed to downtown before and after the recent growth in downtown development.
Unsurprisingly, different people want and need different things from downtown – different things motivate them to make the trip to Waco's city center. Some prefer a quiet place to study, some want to relax during the day with family, while others prefer a fun environment that can last all night.
Creating a livable downtown will mean establishing a balanced environment that appeals to a variety of personalities and accommodates different schedules. For example, Anthony Albiter and Angeli Mondragon put a high priority on daytime activities they can enjoy with their families. Richard Fuentes and Leonor Campos, on the other hand, crave more nightlife with music and entertainment.
Anthony was raised in the north Waco area. He received his associate's degree at McLennan Community College, and he is currently a bank teller. Even though he attended high school at A. J. Moore Academy (now Indian Spring Middle School), he did not necessarily experience most of downtown until recently.
"Downtown would benefit from having more hangout spots besides bars because some people don't really enjoy bars," Albiter said. "Or having a plaza so families can go enjoy a nice walk."
Angeli was raised in the south Waco area near downtown. She now lives in the Sanger Heights neighborhood and has two children—one 2 year old and one 10 month old. She values the walkability of downtown because she has to travel with a toddler and a baby.
"I usually go to downtown for food or Spice Village," Angeli says. "I'd probably go more often if there were more things for me do with the kids. I would love if there was a festival for toddlers or a place like My Little Play Palace in downtown to tire out the kids, so I can go shopping afterwards."
Both Anthony and Angeli mentioned that having opportunities like the Waco Wonderland, Cameron Park and the food trucks are great, and there could still be more regular activities during the day for a family to enjoy.
In contrast, to Anthony and Angeli's familial perspective, Richard and Leonor are more attracted to a downtown area with a dynamic nightlife.
Richard grew up in the North Waco neighborhood, and he currently attends Baylor University. He particularly enjoys First Fridays when businesses stay open late during the first Friday of every month. Fuentes often goes with friends to grab a drink at a bar in downtown.
"I would like to see more shops and restaurants open for business, especially during the night," Fuentes said. "An ideal downtown Waco would be a place where you can go during a night out and enjoy the whole night with lights illuminating downtown to give people the option to walk boundlessly almost like a mini city within Waco."
Leonor was raised in Lacy Lakeview near Waco, and she currently lives near the downtown area. She values the historic and art aspects of downtown as well as the opportunity for live music and entertainment.
"Downtown is slowly getting better with festivals and activities because each year they realize what didn't work and what activities are getting more popular," Campos said. "Before there were only club style bars, and now we are starting to have more live music."
For Teresa Soto and Josh Arias it is not the businesses or restaurants offered during the day nor the bars or clubs open during the night that drew them from Hewitt to downtown — it was Pokémon Go.
"Before Pokemon Go, I wouldn't go to downtown," Teresa says.  "Pokemon Go brought me to downtown, which made me more comfortable going because before I didn't see it as a safe place."
Now after experiencing downtown, Teresa sees downtown as a nice place with food trucks, historic buildings, great restaurants, and people, so now she goes every other weekend. Her suggestion for improvement?  Make downtown more pet friendly with pet parks, and businesses and restaurants that allow pets.
For Josh, living in Hewitt means he really needs a reason to go into downtown. The food trucks and Cameron Park are great reasons to go, but downtown still needs something more to really encourage people.
"There should be more festivals and block parties with music for the community," Josh says. "I would also love old school gaming arcades."
Yesenia Lares-Martinez lived in Waco during her four years of high school until she moved to Austin to attend the University of Texas, but she returns to Waco regularly to visit friends. She offers an interesting perspective because she has been exposed to the downtown areas in both Austin and Waco.
"There is definitely more diversity and things to do in downtown Austin," Lares-Martinez said. "I feel like in downtown Waco, it's just one street that caters more to Baylor students and the middle and upper-middle class. There should be more clubs and bars catered to different identity groups."
These Waco millennials seem most interested in developing a lively downtown area that has entertainment and activities throughout the day and night. Millennials and their wishes, however, are only part of the picture… what about high profile office buildings? Apartments and lofts? Easily accessible parking? Or stores that carry daily essentials such as groceries and supplies?
What is it that you want from Downtown Waco? Leave a comment below. I would love to hear what you have to say.
---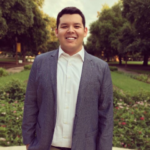 Rolando Rodriguez Soto was raised in Waco, TX, and he is currently attending Baylor University with plans to graduate in December 2016 with a Bachelor of Arts in Professional Writing & Rhetoric. After graduation, he hopes to work in Waco in the nonprofit sector to help realize the full potential of Waco. His long term goals include hopefully creating and publishing creative work whether that is a novel, short story or even a television show.
The Act Locally Waco blog publishes posts with a connection to these Aspirations for Waco. If you are interested in writing for the Act Locally Waco Blog, please email [email protected] for more information.