Don't let choosing a college spook you!
By Brittany Davis 
I hardly make it to the door of the school most mornings before I am greeted by a barrage of questions from eager seniors. This is the time of year when their 'when I grow up' dreams take the first step into actuality. This is my favorite time of year. Before the applications, paperwork and testing can begin there are several conversations that seem to be on replay in my office.   
Choosing a College is like buying a car
After working at higher education institutions for the past eight years I have seen firsthand how we try to sell students on our schools however we can; it is a business after all. I once had a student tell me that what sold him on our school was that we had a build your own waffle station in the dining hall….my point being students often get caught up in the details — the fresh strawberries and whipped cream instead of the academics and degrees. So — to reel students back in from the beautifully glossy pages of college catalogs and the build your own waffle stations — I compare choosing a college to buying a car. You wouldn't go into a dealership unprepared without doing your research or having an idea of what you want, and the same should go for choosing an institution where you will spend the next two to four years. Students should be prepared to answer the following questions before choosing a college:
Big school or small school?

Public or private?

How far are you willing to go from home?

What teacher to student ratio will you be most successful in? 

 
College major or degree plan is a major factor in this equation, yes, but according to the National Center for Educational Statistics roughly 80% of students change their major at least once. It is just as important for the campus as a whole to be a good fit. A resource I love for this is the Big Future College Search created by The College Board. It asks students all the hard questions and then provides them with a list of schools that fit their criteria.  
Explore Your Career Interest
Students feel pressured into being definitive in their major choice from day one of senior year and often times that can be counterintuitive as they may overlook an opportunity for which they may be better suited. We had 4 seniors last year that had their minds made up about studying dental hygiene and after visiting campus to tour the program, one of the four was still committed to the program, and the other three couldn't even finish the tour before they were pale faced and ready to toss their lunch. Which is why I encourage students not only to take campus tours when at all possible, but also take every opportunity to explore his or her career interest. We are so lucky to live in a community where businesses and community members rally around our students and are eager to help them. Students can reach out to professionals in our community to shadow them and ask them questions about their field of interest. Academic Advisors at your campus can also help students get connected. Take the opportunity to get connected, volunteer your time, and you will not only be more sure about your major but also more motivated to complete a degree you are truly interested in. 
Ask for help, and ask often!
The college application and financial aid process is a challenge to navigate and can differ by college. For a first generation college student, this can be daunting and discourage them from college altogether. Thankfully in Waco, we have several campus-based as well as community engagement pieces that are in place to help students overcome these hurdles. Most campuses in our area have a designated college counselor or advisor. University High, Waco High, and La Vega High School have the Project Link program, MAC foundation, and CAP program is also available to McLennan County students. These programs help students through every step of the application process. However, for many students, the application process is just one of the many barriers they will have to overcome to be successful college students and eventual graduates. Just like high schools, colleges also have student-focused resources to help students be successful. After all, colleges are in the business of getting students graduated and if there are significant barriers inhibiting students from completing degree plans it is in their best interest to offer resources to help them be successful.  Most colleges offer, at the very least, supplemental instruction, writing labs, counseling services, and career centers. All of these services are completely free to students! Community Colleges often offer specialized services as they typically serve more non-traditional students with unique barriers such as on-site daycare, student care clinics, and crisis intervention services. Ask for help students, these services are grossly underutilized in most schools. The tools and services are there for you to be successful, you just have to ask! 
Your education is an opportunity to change your corner of the world, be brave and make bold decisions with your future!  
---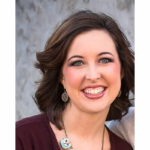 Brittany Davis is an Academic Advisor at University High School. She was raised in a small Texas town and is a recent transplant to Waco, and loving it! As a first generation college student, Mrs. Davis understands firsthand how overwhelming and intimidating the process can be, and strives to use her 9 years of higher education experience to help students feel capable, brave and significant in setting out to achieve their goals. Her favorite thing to do in Waco is going to documentaries on Mondays at the Hippodrome with friends.
The Act Locally Waco blog publishes posts with a connection to these Aspirations for Waco. If you are interested in writing for the Act Locally Waco Blog, please email [email protected] for more information.
(Visited 40 times, 1 visits today)