By Diego Loredo
I know a lot of college students have heard this from their professors. "Make a portfolio and LinkedIn! It'll help you get a job when you graduate." I heard this way too many times during my freshman year here at UNT. But after making both an online (and physical) portfolio and a LinkedIn account, I think my professors were right about how important they are.
Being a public relations major, making a portfolio and a LinkedIn account are things that my professors constantly reminded me to do. I never really put much thought into either of them until sophomore year when I had assignments requiring me to do those things. But I'm actually glad that my professors made me create a portfolio and LinkedIn account. Although they still need work, I now have a great starting point.
For those who don't know what a portfolio is, it's where you put all of your professional work in one place to showcase to any possible employers. This can be from internships, major assignments from any classes, or any work relevant to what you're trying to get hired to do. For me, I have work that I've done in my public relations classes, work that I've done with Minnie's Food Pantry in Plano, and even my resume. It seems tedious to do, but it can really impress your future employers and can land you that dream job if you do it right.
I have a physical portfolio that I made last semester in my PR class and an online portfolio as well. My physical portfolio basically has all of my work organized in a binder and separated by dividers. The link to my online portfolio is here. Although they're not perfect, feel free to use them as an example.
LinkedIn is another way to showcase your skills, work and expand your network. I know some students think LinkedIn is a waste of time, but it all depends on how you use it. I currently do not have many connections since I've only began working on it recently, but I've already learned about its benefits from my professors. My social media professor is always telling us about how LinkedIn has landed former students jobs.
A lot of students think that you just make a LinkedIn then sit back and watch it land you a job. But you have to constantly monitor it and keep it updated. You can search for available jobs related to your major, connect with professionals who specialize in the same things you do, and much more. I've only started working on my LinkedIn account late into my sophomore year, but I recommend working on it during freshman year if you can. Don't just connect with random people, but connect with those that you know or can help you land a job. Also, feel free to connect with me if you would like to here.
I know making a portfolio and LinkedIn account sound boring, but they can be extremely useful when you're looking for a job. It's true that they can be more useful for some majors and not as useful for others, but I believe all students should have one anyway. I still need to work on mine and get more experience, but I at least know how to use them and how valuable they are.
---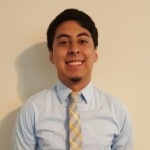 Diego Loredo is a junior at the University of North Texas and is majoring in public relations. He graduated from University High School in 2014. He plans on working in sports PR or for a nonprofit. He loves to play soccer and is a huge FC Dallas fan. Have something that you would like Diego to write about or have a problem that you would like to ask him? Shoot him an email at [email protected].
The Act Locally Waco blog publishes posts with a connection to these aspirations for Waco. If you are interested in writing for the Act Locally Waco Blog, please email [email protected] for more information.