Art. Story. Fire: It's not everyday.
by Emily Mills
"What do you do?" This is always the hardest question for me to answer. When I lead with: "I work with people in the commercial sex industry," most people get wide eyed and bolt. The safe bet is, "I run a non-profit in Texas, we share the love of Christ with women in the commercial sex industry." IF they stick around, I can get into the meat and marrow of Jesus Said Love. "Sex" usually throws people off and  "Jesus Christ" is merely another taboo in social settings. I'm often at a disadvantage straight out of the gate. Even after the words come out, a typical response in this meet-and-greet scenario, usually by my male friends, goes something like, "So you hang out with strippers? How do I get that job?" or "It's not everyday you meet a stripper minister." (hardy, har, har).
Well, it's also not everyday I'm on the phone doing breathing exercises with a woman in complete dissociation and total terror because she's in an altered state. And it's not everyday I hear a new friend casually recount that she was sold for sex by her parents starting at the age of 5. It's not everyday another friend becomes paralyzed by the gang rape that took place in her club when she was "off the clock." It's not EVERY day, but it is many days.
My everyday is loaded with the weight of calling, as each of their stories act as lead that keeps me grounded. Their stories remind me that what isn't my EVERYday is someone else's. When these stories are your everyday, the weight becomes crushing without the community, the Body, the fellowship of suffering and grace. What do I do? What will we do?
We will make ART. We will tell the STORY. We will carry FIRE. We will carry a blazing "Wild Torch."
Wild Torch is an annual fundraiser for Jesus Said Love that uses the visual and performing arts to share stories of women who have been impacted by the commercial sex industry, and the hope they've found on the other side. It's an experience like no other.
It's not everyday Tony nominated, Elizabeth Davis performs on a Waco stage, delivering a heart pounding monologue bringing an ancient narrative to modern context.
It's not everyday you get to meet one of the "top 10 emerging artists from Austin" whose heart for Waco and the arts beats strong. An artist who looks like a surfer, but paints like mad with a broom like brush; the nephew of renowned sculptor Conway "Jiggs" Pierson. Ty will offer an original piece of work for auction at Wild Torch. (For those who love art and the creative process, listen to Ty here: http://therightspaceshow.com/#/ty-clark/ )
It's not everyday I'm getting a haircut and become moved by the hair in a painting on the wall. Salon Asylum is no art gallery, but it's owner is the sister to oil painter, Samuel Shelton. Sam is a Clifton based classic painter producing highly detailed and life-like work who has offered a rendering of "the woman at the well" for auction at Wild Torch.
And it's surely not everyday you meet a near famous fabric artist who grows mushrooms to create her own natural dye. A fabric artist who has clothed Antonio Banderas, Jack Black, Catherine Zeta-Jones, and Anthony Hopkins. An artist who has received an Ariel nomination (Mexico's equivalent to the Oscars!). Roccio Ramirez Landoll is an unknown Waco treasure whose heart and one particular exhibition (to be displayed at Wild Torch) reflects the stories of assaulted, abused, and even trafficked women.
You should also know, it's not everyday I get to sing the stories, so deep inside, on a historic stage alongside my partner and beloved husband, Brett. We will perform with our overqualified band of ragamuffins and The Union Revival at Wild Torch.
It may not be everyday … but it will be a day you don't want to miss April 10th, at the Waco Hippodrome. Tickets and sponsorships are on sale at www.wildtorch.com.

This year we are teaming up with The Art Center of Waco and offering a WILD TORCH PREVIEW AND POP UP SHOW FOR FREE!!  Thursday, March 16th from 5-7 p.m , 1500 Columbus Ave. Small bites provided by Milo Provisions and mimosas by Luna Juice Bar. Come MEET these not-so-everyday artists, Ty Clark and Samuel Shelton; experience their work, see the Jesus Said Love headquarters and our storefront, Lovely Enterprises (a social enterprise that is currently creating jobs for women).
All are welcomed to come and carry fire with us!
---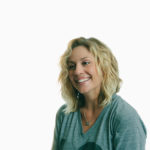 Emily Mills received her B. A. in Communications from Baylor University. While at Baylor, Emily participated in various opportunities to serve the marginalized and lead worship. This began her passionate pursuit to "put feet" on the songs she was singing.  In 2003, while leading worship at a conference for women exiting the sex industry, these two worlds collided and Jesus Said Love was born. Emily continues to lead worship around the country with her husband, Brett. They have three children: Hattie, Lucy and Gus.
The Act Locally Waco blog publishes posts with a connection to these aspirations for Waco. If you are interested in writing for the Act Locally Waco Blog, please email [email protected] for more information.
(Visited 21 times, 1 visits today)