NYC to Waco Culture Shock
By Megan Rule
Picture this – a city girl, born and raised, driving around a small town in Texas at 11 p.m. on a Saturday night looking for food but nothing's open. The town seems to have boarded up at 8 p.m. On a Saturday night? What? How is it possible to go from the city that never sleeps, where there are concerts on Tuesday nights and diners are open 24/7, to a town that's smack in the center of Texas with only one building that could pass as a skyscraper?
Record scratch… freeze frame…you're probably wondering how I ended up in this situation.
I'm from Stamford, Conn., which is about 40 minutes outside of Manhattan. All I've ever known is the fast-paced city lifestyle, people with places to go and things to do and heels clicking as they rush to get somewhere else. A city where it seems the days are shorter and the hours go by faster. And I go to school in Waco, Texas, which is the complete opposite. Now, I'm probably over-exaggerating a bit. Waco isn't exactly a one-horse town with tumbleweeds coming through, but the first time I came here that's how I felt.
The first time I came to Waco to visit the Baylor campus was a culture shock. My mom and I instantly felt that as soon as we left the "Baylor bubble" we were out of place, lost in a town that seemed stuck in the 1970's. When move-in day came around I was a little scared, this totally wasn't my environment. And the thought of spending four years in this small town that wasn't in my element was definitely a fear that was mixed in with the moving in nerves.
Fast-forward almost two years, and I'm finishing up my sophomore year of school happier than ever. This "small town" has come to be a town that I call home. It's my home away from home; it somehow found a way to grab a hold of my heart. This city girl at heart found a way to enjoy the small town in Texas and make the most out of everything, finding adventure around the corner.
Waco is a really cool town. Waco is what you make of it.  When your attitude is positive, it's easier for the outcome to be positive as well.
Sure, it's not as big as my home but it's got its own quirks that make it so cool. Halfway through the summer I find myself wanting to come back and pick up my adventures where I left off. The thing about Waco is that everyone here is so different; the people here make the town. And because the people make the town, the people know different things about the town. If I hang out with a different group of people every night of the week, I'll end up doing seven completely different things. From hidden spots of beauty to hole-in-the-wall restaurants to quirky thrift stores, everyone has made something completely different out of Waco so that there's something new to find around every corner. Whenever it feels like I've exhausted all there is to do, someone new opens my eyes.
Waco isn't New York City, Waco isn't Chicago and Waco isn't Los Angeles because Waco is Waco. Sure, there may not be concerts on random weeknights and it may be hard to find a restaurant open past 8 p.m., or anything open on a Sunday, but that's alright because it's a change I've learned to embrace. Change makes a person grow, and if it weren't for living in the Waco culture the past few years, I wouldn't be who I am now.
---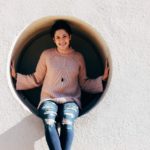 Megan Rule is a sophomore at Baylor University pursuing a major in journalism and a minor in Business Administration and Spanish. She is on the Baylor Cross Country and Track team and is a staff writer for the Baylor Lariat. In addition to running and writing, she enjoys spending time with her dog and family.
The Act Locally Waco blog publishes posts with a connection to these aspirations for Waco. If you are interested in writing for the Act Locally Waco Blog, please email [email protected] for more information.