How do we grow the next generation of entrepreneurs? Let's start with Lemonade Day Waco on May 6!
By Lindy Reamer
What is the most iconic kid business there is?  A lemonade stand of course!  Lemonade stands are fun…but that's not all.  Just think about everything a kid is learning when she puts together and runs a lemonade stand…
Where do great businesses come from?  From people who have a dream and the business savvy to bring that dream into reality.  Where do those people learn how to bring their business dreams to life?  For some of them, it starts when they are kids. And for some of those kids it starts with that lemonade stand!  The goal of Lemonade Day is to grow the next generation of entrepreneurs by using lemonade stands to start kids down the road of understanding how business works.  Plus…it's fun!
"Lemonade Day" is a strategic lesson-based program that walks kids from a dream to a business plan, while teaching them the same principles required to start any big company. Inspiring kids to work hard and make a profit, they are also taught to spend some, save some and share some by giving back to their community. Since its launch in 2007 in Houston, Texas, Lemonade Day has grown from serving 2,700 kids in one city to 1 million children across North America. Lemonade Day sparks the spirit of entrepreneurship and empowers youth to set goals, work hard, and achieve their dreams. Lemonade Day started by Houston entrepreneur and philanthropist Michael Holthouse in 2007.  It has since grown to over 50 cities nationwide…including Waco! Lemonade Day Waco will be Saturday, May 6th 2017
I want my kids to participate in Waco Lemonade Day!  What do we do?
Signing up to participate in Lemonade Day is easy and it's free!  The first step is to register for the Lemonade Day on-line "business school" called "Lemonopolis."  Register today at https://lemonadeday.org/waco/.
Once you and your child register, you can help your budding entrepreneur work through a series of fun, interactive lessons where he/she will learn how to create a budget, set profit-making goals, serve customers, and repay investors …among other important business skills.
Then, on May 6, it's "go time."  Launch your Lemonade stand along with the other Lemonade Day participants in Waco.  That's it…all there is to it is to do it! For the kids, one of the best parts is that after covering their expenses and paying back their investor, they can keep what they earn! The Lemonade Day program encourages them to spend some of their profit on something they enjoy or want, but also to save some and share some.  Here's a link to the Lemonade Day National website that's full of ideas and information: Lemonadeday.org.  (Just remember that while National Lemonade Day is May 7, Waco Lemonade Day is May 6!)
Our church/organization/club works with kids and we would love to help them participate in Lemonade Day!  What do we do?
Terrific!  We have resources and ideas for groups who want to work with kids on Lemonade Day.  Contact me, Lindy Reamer, at [email protected] or by calling 254-710-8334.  I'll help you get going!
I've heard Lemonade Day in other cities is a big deal!  How do we make it a big deal in Waco?
With Lemonade Day the sky is really the limit!   Some communities have rallied around their kids in an inspiring way and made Lemonade Day a big event for the whole community.  Here's a video from Lubbock Lemonade Day 2016 that will give you a "taste" of how great Lemonade Day can be.  Despite terrible weather, the kids and the community really came through.  Watch out: Important life lessons ahead…
We are in the early stages of growing Lemonade Day in Waco and there are lots of ways everyone can get on board!
Right now Local sponsors are needed to offset program and material costs so all youth are able to participate free. To sign up to be a sponsor contact me at [email protected] or by calling 254-710-8334.
We also need people who want to help promote Lemonade Day, and property owners who are willing to let kids have their stands on your property.
Lemonade Day is an annual event, and while 2017 Lemonade Day is almost here…it's already time to start thinking about Lemonade Day 2018 and beyond.  If you think this is a terrific idea for Waco and you want to help get it rolling in a big way…we need you!  Contact me at [email protected] or by calling 254-710-8334 and we will get you in the loop and put you to work!
Most importantly…if you want Lemonade Day to be a big deal in Waco, and if you think it's exciting and important to help our kids learn what it takes to run a business… get out there a buy some Lemonade on May 6!
---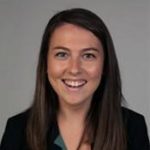 Lindy Reamer is the Coordinator of Special Projects for the Division of Constituent Engagement at Baylor University. Her work includes assisting with Baylor's Continuing Education program and implementing and attending events for the Division of Constituent Engagement.  One of her special projects includes working on Lemonade Day Waco. She is a recent graduate of Baylor University and loves the Waco community.