Learn Something New this Summer at MCC!
By Madison Albee
Summer is the perfect time to have unique experiences and learn something new. MCC Continuing Education is committed to the development and enrichment of Waco and McLennan County. Our continuing education programs are designed to help individuals grow, explore their interests, develop their skills, or help them shift careers. Check out what we have to offer!
Community Programs
There are many different kinds of classes that are open to the Waco and McLennan County community, including but not limited to:
Arts & Hobbies
Culinary
Fitness and Wellness
Languages
Travel & Special Events
Kids College
Classes range from "House Flipping 101" to "Country Western Dance." You are guaranteed to find a class that interests you, and even something that interests the kids! MCC Kids College offers classes such as "Babysitter Basic Boot Camp" and "Minecraft: Travel to the Future."
Corporate Training and Workforce Education
For those interested in further developing their skills or wanting to shift their careers, MCC offers corporate training and workforce education over the summer with classes in the following areas:
Auctioneering
Computers
Professional Development
Law Enforcement
Telecommunications
Teacher Certification
Truck Driver
Online courses are also available for corporate training and workforce education.
Health and Human Services
If you have always had an interest in the health and medical field, this summer is the perfect time to start your journey at MCC. We offer classes for those wanting to pursue positions such as:
Activity Director
EKG Technician
Nurse Aid/Medical Assistant
Massage Therapist
Pharmacy Technician
Personal Trainer
Medical Coding Specialist
Some health and human services courses have entrance requirements such as immunizations and background checks. For more information, please call 254-299-8590.
Highlander Ranch
MCC's Highlander Ranch offers some summer activities for members of the community interested in horses, horseback riding, and spending time outdoors.
Clinics
Pony Club
Horse Shows
For more information about Highlander Ranch please visit www.mclennan.edu/highlander-ranch.
 To see ALL the classes MCC Continuing Education will offer this summer, please take a look at our online brochure.
A summer spent with MCC Continuing Education will be a summer well spent. Register now before classes fill up!
Online: Go to our home page at www.MCCandYOU.com and click on How to Register.
In person: Register at the Continuing Education Office. Office hours are 8 a.m. – 6 p.m. Monday – Thursday and 8 a.m. – 5 p.m. Friday.
Phone: Call 254-299-8888 from 8 a.m. – 6 p.m. Monday – Thursday and 8 a.m. – 5 p.m. Friday. Payment must be made by American Express, Discover, MasterCard or Visa.
MCC hopes you have a sunny and educational summer!
---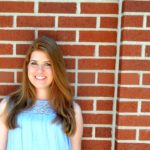 Madison Albee is a senior at Baylor University from Fort Worth, Texas. She is studying journalism/public relations with a concentration in marketing and is graduating this coming May. Currently Madison works for MCC as a public relations intern in the marketing and communications department. She is also the public relations assistant for Luca Magazine.
The Act Locally Waco blog publishes posts with a connection to these aspirations for Waco. If you are interested in writing for the Act Locally Waco Blog, please email [email protected] for more information.
(Visited 19 times, 1 visits today)