I enjoyed Assistance League in Austin. Would it be a good fit for Waco?
by Estela Smith
I appreciate the efforts of the hard-working folks of Waco, especially those in the nonprofit realm.  Many success stories prove that their hard work is paying off.  Like in many communities, however, the need is great.  The non-profit organizations cannot do everything on their own.  Volunteers can help.  I can help!  Until recently, through Assistance League of Austin, I contributed my talents and energy, to volunteer in effort's that served the local community…of Austin. Now my husband and I live in the Waco community and I want to contribute in this community.
I am a fan of Assistance League. I believe they make a difference, and I think it could be a benefit to start a chapter here in Waco.  As the Waco area grows and becomes home to more folks, the need for additional services also increases.  Assistance League could come alongside existing organizations to help serve the folks of McLennan County. Assistance League could help support the continuing effort to 'make Waco a better place to live' by recruiting and tapping the potential of volunteers to help those less fortunate to a better, more meaningful life.
Assistance League® is a national nonprofit organization, with 120 local chapters across the U.S. including Hawaii. It is a member based all volunteer organization. The purpose of each chapter of Assistance League is to meet the needs of the local community. They work through charitable giving programs helping one child, one young person, one senior, at a time.
For some members volunteering is their social connection. Some of us are recently retired or widowed and are now available to volunteer and explore new interests. We are busy volunteers, but we also enjoy each other's company. As a member-volunteer in the Assistance League of Austin, I met and worked with several fascinating and very giving souls, both men and women, committed to the local community effort. The volunteers are from various backgrounds. Many, for example, are retired teachers. After having seen the positive effects of the Operation School Bell® Program as teachers, they now participate in the giving side of Assistance League.
Assistance League of Austin has been serving the community for the last 45 years. The chapter's Toy Cart Program really held a special place for me. As a preemie, my own daughter had been in the hospital for an extended period of time. I always appreciated the solace of an encouraging nod and a small stuffed toy, for baby. Now, it is my turn to give a smile and a game or toy and a book to the patient and their family.   Fact: The Toy Cart Program donates and delivers toys and books to more than 18,700 patients at children's hospital every year! Besides toys, Assistance League volunteers provide pillowcases, embroidered blankets, and onesies for preemies at the children's hospital in Austin.
Anne Banning founded National Assistance League® in 1935. It was the first nonprofit, nonpolitical, nonsectarian organization founded in the West to recognize the potential of volunteers in helping those less fortunate to a better, more meaningful life. We now have over 23,000 dedicated volunteers in 120 chapters nationwide (10 chapters in Texas). With 1.5 million individuals served, 3.2 million service hours and $38 million returned to local communities. We do make a difference!
The sustainable and charitable giving programs of the Assistance League are powered by volunteers. Most importantly, Assistance League serves the local community. All funds raised in the community stay in the community!
I loved volunteering with the Assistance League in Austin and I would love to help start a chapter here.  Would you be interested in helping get a chapter started in Waco/McLennan county?   If so, please contact me, Estela Smith by email at [email protected].  For more information about bringing Assistance League to McLennan County email: [email protected]  or visit our national website: www.assistanceleague.org.
---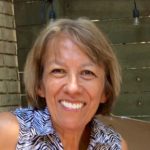 Estela Smith is a native Texan. Born and reared in Dallas. Estela and her husband lived on the West Coast for 35 years; now they own their home in the Cedar Ridge neighborhood of Waco. They are grateful for family in the Greater Dallas area and in Austin.
One of her favorite quotes is, "If you want to lift yourself up, lift up someone else." (Booker T. Washington) Contributions and edits courtesy of A. Neish, past president, National Assistance League.