Becoming A "Work-Ready City"
By Christina Helmick
One of the three main parts of the Prosper Waco mission is to help build an environment in which all members of our Waco community are able to improve their financial security.  During our 2016 Annual Summit, Matt Meadors, President and CEO of the Greater Waco Chamber of Commerce, talked about upcoming collaborations and partnerships planned to help accomplish this part of the mission.  One of those collaborations is now coming to fruition: Workforce Readiness Certification (WRC).
Local employers have reported for years that they need employees with good work readiness skills.   The purpose of the WRC is to provide a certification that employers can trust to identify job candidates who have those important skills.
A development team including representatives from the Center for Occupational Research and Development (CORD), McLennan Community College (MCC) and the Greater Waco Chamber of Commerce (GWCC) began work on this project in January 2016.   To make sure the certification would meet the need, the development team first met with a focus group of local employers to hear their top concerns regarding employee behavior and skill.  The team also worked with the employers to collect specific, real-life case studies of situations in which workforce readiness skills would come into play at work.
The conversations with these employers were documented and that information was used to create a survey which was then emailed to 136 larger local employers.  The results from this survey provided additional guidance for developing the certificate program.  The development team then validated the findings with a follow-up meeting with employers.
Based on this work, the development team developed two certificate programs:
Work Ethic: dependability, honesty and integrity, interest in working, commitment to improve, positive attitude & enthusiasm, and respect
Being an Employee: attention to detail, taking ownership, listening and communication, meeting production goals, and teamwork
To obtain certification, cohorts of Job candidates participate in 24 hours of instruction (per certificate).  The curriculum includes real-life scenarios directly from employers.  One facilitator and six local employers will interact with each cohort group. Skill attainment is assessed through self-assessment, cohort assessment, facilitator assessment, and assessment by employers.  Only those students whose cumulative assessment reaches a fixed level of proficiency are awarded a certificate.
For a full list of what the certification will include, please contact Dr. Richard Hinckley of CORD ([email protected]) and for a copy of the survey contact Frank Graves of McLennan Community College ([email protected]).
The first "pilot" cohort of WRC students will start later this month.  Initial students will be selected by the Reintegration Roundtable (For more information about the Reintegration Roundtable contact Jamie Schmitt by email at [email protected]).  The development team will use information collected from this group to fine-tune the curriculum before making it available community-wide.
Developing the Workforce Readiness Certificate was a collaborative effort.  It could not have been done by one organization, but several organizations working together have developed a certificate program that will help our community build a better-prepared workforce. Through collaboration and partnerships, there are endless possibilities!
For more information about efforts like the WRC, please visit prosperwaco.org or call 254-741-0081.
---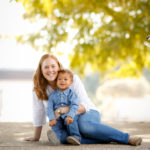 Christina Helmick is the director of communication at Prosper Waco. She is a recent graduate of Baylor University with a BA in Journalism, Public Relations & New Media. Originally she is from Washington, D.C., but has stayed in Waco post-graduation.  She is an active mentor at J.H. Hines Elementary School, enjoys spending time with her family and watching Baylor football. Sic 'em Bears!
The Act Locally Waco blog publishes posts with a connection to these aspirations for Waco. If you are interested in writing for the Act Locally Waco Blog, please email [email protected] for more information.
(Visited 17 times, 1 visits today)