Waco ISD Launches Survey – Deadline is Noon September 20!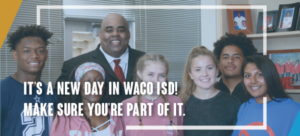 It's a new day in Waco ISD as Dr. Marcus Nelson takes the helm as superintendent. In the short time since Dr. Nelson arrived earlier this summer, he has brought new energy, high expectations and a focus on rigorous instruction to Waco ISD. The district is launching a survey to create a strong action plan for his next 100 days that reflects the needs of the district.
All parents, staff, and community members are invited to participate in the survey, and students in grades 6-12 will have an opportunity to take the survey at school. The survey, which will remain open until noon on Sept. 20, asks about community priorities for the district, its strengths and weaknesses, mission and values, communication, and more.
Email invitations with survey links were sent directly to district employees and parents on Sept. 6 if the district had a current email address on file. If you didn't receive a direct invitation, please go to wacoisd.org/survey for more information, including a video message from Dr. Nelson and a link to the survey. The survey is available in English and Spanish and is compatible with any computer, tablet, or smartphone.
The district has partnered with independent research and communications firm K12 Insight to administer the survey and compile the results. All responses are confidential. No one at the district will know who participated or be able to connect participants to their answers.
The district greatly appreciates the continued support of the Waco community and looks forward to using the input derived from this survey to move forward with strategic and targeted goals to bring Waco ISD students and staff to the next level.
For more information about this survey, contact the Waco ISD Communications Department at 254.755.9454 or [email protected].
Take It Here!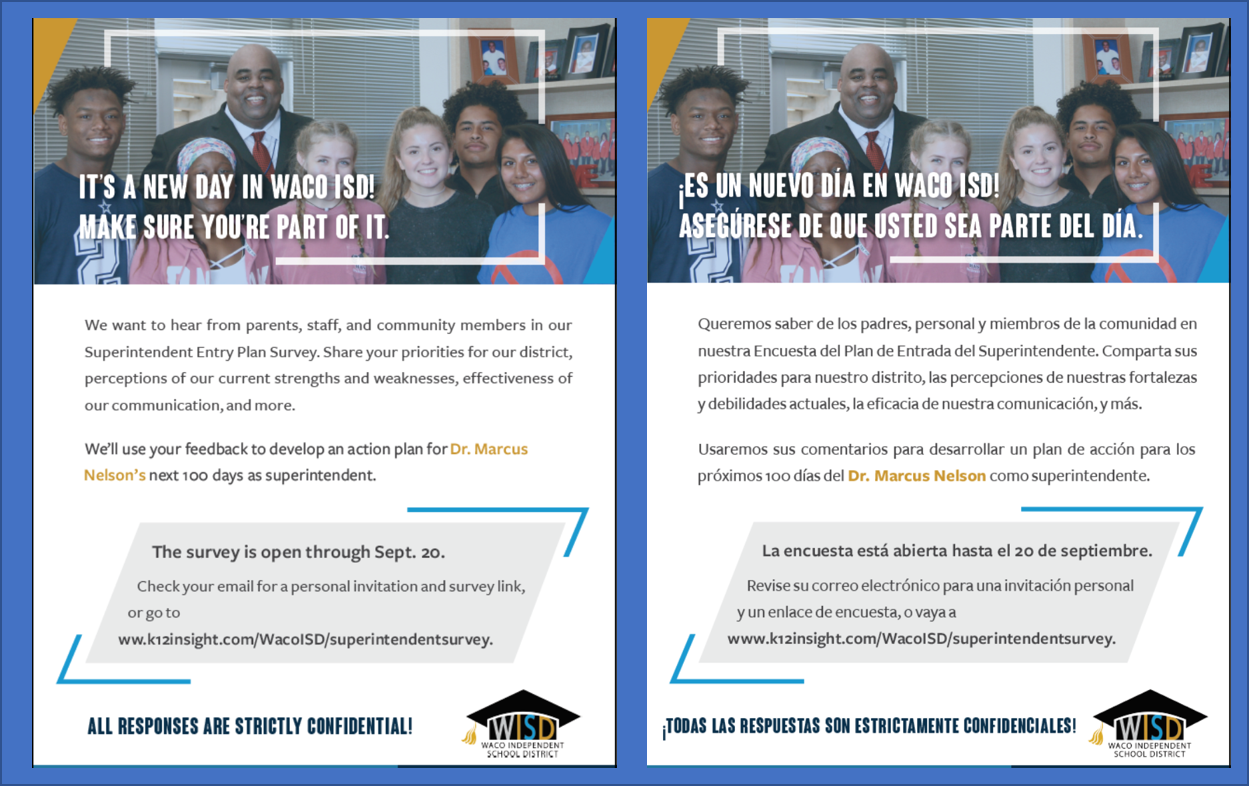 (Visited 12 times, 1 visits today)