Parents have one thing in common
By Felipe Garza
I was fortunate to be born in this great country. Things are not perfect, but there is still the opportunity to seek out our Dreams. My great grandparents made the sacrifice.  They left everything behind in hopes of a better life for themselves and future generations to come. They found that it was not easy. Like any immigrant from any culture, they found it difficult. They had to learn a new language, a new culture, and a new education system for their children.   They were willing to do this because, regardless of what culture you represent, parents have one thing in common.  Whether they speak English or Spanish, they want their children to receive a quality education and to have a better life than they did…a happy, fruitful life with time to enjoy family. We are all united in our hope for those who follow us. I share with AVANCE families that the key to achieving this goal is an education.
 AVANCE is a two-generation education nonprofit dedicated to parental involvement and child development. We believe that parents are the first teachers.  We parents must be lifelong learners. Let our children see how important education is to us. Let them see us reading. Set a family reading time. This is the first thing we must do.
A second thing we must do is become engaged in the education of our children at school. We all need to help parents partner with schools to become better advocates for their children's academic progress. This partnership can start with supporting those who work and teach our children. Teachers are truly concerned and want to see the students succeed. I see it in my daughter who is a teacher. I see it in the teachers here at AVANCE. I see it in the leadership of WISD. I know that WISD Superintendent Dr. Marcus Nelson expects his students to experience success.
We are all stakeholders in the future of our Waco community. We, starting with parents are the best education advocates for our children. Get involved in your child's school, know your child's teacher and be accessible. Attend school board meetings and let your presence be seen and your voice heard. We all have different skills that can benefit our local schools.  Get involved and make a difference. It will be the best investment you ever make.
---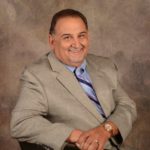 Felipe Benecio Garza  graduated from Our Lady of the Lake University with an MSW.  He has over 40 years experience working with children and families in various leadership capacities. He is on the Board of Texans Care for Children and the Board of Advocates for the Diana R. Garland School of Social Work.  He is Executive Director of AVANCE Waco.
The Act Locally Waco blog publishes posts with a connection to these aspirations for Waco. If you are interested in writing for the Act Locally Waco Blog, please email [email protected] for more information.