Improving Student Attendance is Win-Win
By Matthew Polk
Last school year, more than 2,000 Waco ISD students missed at least 17 school days (10% of the school year). Students who miss 10% or more of school in a year are referred to as "chronically absent." On average, chronically absent students make lower grades, perform worse on standardized tests, and are less likely to pass their classes and graduate than students with better attendance. Most parents don't realize that missing just two days a month throughout the year makes a student chronically absent and puts them at risk for academic struggles.
The famous movie director Woody Allen is often quoted as saying, "80% of success is showing up." This statement is pretty true for success in school! It's obvious that when students aren't in school, it is hard for them to learn. And we know that students who attend school more often do better on average than those who are chronically absent. This means that one of the most effective (and easiest!) ways that parents can help their children be successful in school is just to make sure that they show up!
But there's another reason why it's important for students to be in school: MONEY. Many people don't know that public schools in Texas receive state funding based on how often students attend school. This financing system is called Average Daily Attendance (or ADA) funding. For every day that a student misses school, Waco ISD loses at least $30 in state funding. Adding up all the school days missed by Waco ISD students last year, we calculate that Waco ISD lost out on at least $2 million in state funding.
Parents and the community usually have a wish list of things they'd like the school district to provide: more arts classes, more counselors and tutors, more afterschool programs, etc. Imagine how many things on that wish list could be done with $2 million. When students attend school, they are not only more successful—they also earn state funding that is used to make their school experience better. That's a win-win situation for students and the school district.
How do we improve school attendance for Waco ISD students? It's what we would call a "collective impact" approach—many partners being a piece of the puzzle. Some collective impact projects work with health care providers for mobile clinics and public awareness campaigns. Additionally, when healthcare providers arrange for same-day appointments for sick children first thing in the morning, children get the care they need and then they can go back to the classroom. When follow-up appointments are scheduled after attendance is taken for the day, students can start the day at school, be counted present, and return with an excuse for the missed class time.
Some collective impact projects provide mentors for students and families of chronically absent students. They engage local churches and organizations to assist their members when problems arise with getting students to school. Other collective impact efforts work to eliminate social and emotional reasons for chronic absenteeism such as substance abuse in the home or homelessness.  There are many ways for Wacoans to get involved and assist Waco ISD with chronic absenteeism. If schools, families, and community partners all focus on improving student attendance, we can make it happen.
For information about getting involved in the collective impact work to prevent chronic absenteeism in Waco ISD contact me at Prosper Waco, 254-741-0081, or Dr. Robin McDurham at Waco ISD, 254-755-9601.
---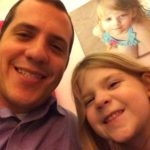 This Act Locally Waco Blog post was written by Matthew Polk. Matthew is Executive Director of Prosper Waco. Prior to that, he served as Superintendent of Rapoport Academy Public School. He and his wife attended Baylor, and after spending a few years in the northeast, they returned to Waco to raise their family. They have four children, ages 10 to 2 years old. You can contact him at [email protected].
The Act Locally Waco blog publishes posts with a connection to these aspirations for Waco. If you are interested in writing for the Act Locally Waco Blog, please email [email protected] for more information.
(Visited 15 times, 1 visits today)