New Mayborn Museum Programs Reach Out to Underserved Zip Codes
By Rebecca Nall
In 2008, Baylor University's Mayborn Museum Complex introduced a Free Sunday program that offered free admission on the first Sunday of every month, with the goal of reaching under-served audiences in the community. The success of Free Sundays continued to grow, in fact, last year the average attendance was around 1300 people. When you consider that this is during a four-hour period and the average visitation on other Sundays is 250, you begin to see the impact of this program.
Over the last several years, the museum began tracking the zip codes of attendees on Free Sundays to determine if we were reaching our target audience. Only 20% of our visitation on those days were from zip codes 76704, 76706, and 76707, which have the highest percentage of residents living under the poverty level. Considering this and the fact that Sunday might not be an ideal day for everyone to visit the museum, we started to wonder if we were doing our best to reach the audiences who need us most.
This fall, we said goodbye to our Free Sunday program and launched Mayborn Reach Out to reach new and under-served audiences. We believe this evolution will allow us to better serve our local community.  Through more strategic advertising, we plan to work harder to get the word out to low-income families. Mayborn Reach Out also allows people to visit the museum at their convenience, not just one day a month.
Mayborn Reach Out encompasses three new programs that provide visitors of all means access to the resources within the museum: Community Days, Borrow a Membership, and participation in Museums For All.
Community Days
Visitors can explore the Discovery Center, natural and cultural history exhibits, and the Gov. Bill & Vara Daniel Historic Village at no admission cost.
Monday, January 15, 2018
Wednesday, May 19, 2018
Saturday, September 24, 2018
Borrow a Membership
The Mayborn Museum has partnered with the Waco/McLennan County and Hewitt Public Libraries to offer library patrons the opportunity to borrow a museum membership at no cost. Interested families or individuals may visit their nearest branch to check out a pass for free admission to the museum.
Museums for All
The Museums for All program provides discounted museum admission for visitors that receive public assistance. It is a signature access program of the Association of Children's Museums (ACM) and the Institute of Museum and Library Services (IMLS) to encourage families of all backgrounds to visit museums regularly and build lifelong museum habits. Effective October 1, the program enables low-income families to visit the Mayborn Museum Complex for a minimal fee. For $1 each, two adults and all children in the household are admitted with the presentation of an Electronic Benefits Transfer (EBT) card. EBT card holders are also eligible for a discounted membership of $10.
It is thanks to our loyal constituents, members, and friends that we are able to offer access programs like this. Thanks for helping us build a stronger community! Museums like ours are often the spark that encourages lifelong learning, and we believe that everyone has a right to access this informal extension to traditional classroom education.
---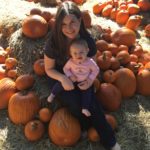 Rebecca Tucker Nall is the Assistant Director of Exhibits, Communication, and Visitor Services at the Mayborn Museum Complex. She is a museum enthusiast, an avid reader, and a mother to two small, yet fierce girls.