Tami's Big Do Over: Fear Factor
(Tami Nutall Jefferson, a married mother and grandmother, is going back to school and she has invited us all along to enjoy the ride.  For more posts in this series, click here: Tami's Big Do Over.  – ABT )
By Tami Nutall Jefferson
So, this month – at startup camp – I made history. In my own history book. This past weekend was the first time I have ever pitched a real business idea to a room full of anonymous people. I talk about my dreams and goals with my friends and colleagues all the time, but when it comes to public speaking – and especially about things that are close to my heart – I feel like I have a watermelon in my throat, my mind goes as dark as night, my voice vibrates like I'm yelling into a fan on speed 3, and I start crying inside. Public speaking is my number two fear. Speaking in public to people I don't know, is number one – which is why my past business endeavors (cough) failed. Because, I refuse to talk to people. Who knows the psychosis behind it, who cares. What matters is how palpable the fright is at that moment – coupled with rejection and embarrassment. So let me tell you what happened.
The Chosen 50
When I first decided to apply at Texas A&M, I started investigating their student entrepreneurship culture online where I discovered this nifty experience called 3DayStartup. Basically, for three days (Friday-Sunday), a group of TAMU budding student business leaders are locked in a room where they flesh out a business from idea to pitch – and deliver that pitch in front of real industry experts and venture capitalists. I kept 3DS on my mental future-things-to-do list while they kept reminding me about it via email almost daily; probably because I signed up for the email list. Then one day in late September, I received an email that said applications were open for the Fall 2017 3DayStartup. A couple of days later something said "Apply!". As I give in easily to inner-peer pressure, I applied with a non-descript business pitch idea. Soon after, I received another email saying that I was selected. I was one of the Chosen 50! That was impressive to me, until I found out that every student in one of my peer's startup living community applied but only 6 were selected  – my impression instantly elevated to awe. I knew at that point, God put me in that room. Why? That had yet to be revealed. But I digress.
The Struggle Is Real
After acceptance, the reality of The Pitch set in. How do I pitch a real estate development idea that is sexy enough for a room full of college students to vote for? How do I not die in front of people I don't know? When I went to the orientation, I found out that pitches were optional. Best news ever! I could NOT pitch and just focus on how to build a business as a team – a new concept for me. But, the Thursday night before 3DS, I realized that I am a old @$$ woman, and I can not waste my time, tuition, and opportunity on being scared to talk to people anymore. If I can't do this now, then what is even the point of me being in University, Leadership Plenty, Central Texas African American Chamber, and all these other organizations I purport to enhance through my service? I have to do it. And I have to kill it. I worked all night on an idea to pitch, and I came up with a clever real estate one. It had to be real estate, because I had to rep my College of Architecture while the other 49 students repped the Engineering & Business schools – which meant app after app after app. So I built a 60 second pitch in that 1 and a half hour drive to College Station on Friday.
The Struggle Is Over
I stood up on stage. I went blank at first. But I did it. And my pitch was chosen for round 2! Round 2 was a follow-up 60 second pitch with audience questions – for which I had no prepared pitch. I wrote one on the spot, but pretty much had to wing it on stage. My idea was ultimately not chosen for the Final 5, but I did get great feedback and interest and much love from the students and our Austin Capital Factory facilitator. I was first pick on a startup team for a business card app where I learned how to lead, co-lead, and fall back as part of a dynamic team. The best part of the weekend – aside from all the great free food and snacks – was when I got to encourage my teammate to deliver our pitch to the crowd. Her fright was real, as evident in her hyperventilating, but she killed it too. I was so proud of her. I loved seeing her growth. I loved this whole experience and I love the energy of being in a room full of millennials (sans the Ma'ams).
Jump
The point in all of this is that – first year, fifteenth year, student, professional, stay at home parent – great experiences and great people live on the other side of fear. Go ahead. Jump that bridge.
---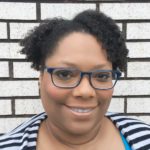 Tami Nutall Jefferson is an older, non-traditional student with a professional real estate background. Tami begins her first academic year at Texas A&M University pursuing a Bachelor's Degree in Urban Planning and Real Estate Development while commuting between Waco and College Station. Her hope is that Waco becomes the most attractive, modern, vibrant, and prosperous version of itself as an inclusive city and her professional mission is to help make that happen as a real estate developer and entrepreneur. Tami volunteers her time and voice to many downtown Waco placemaking and economic development causes and organizations. To engage and share your non-traditional student experiences with Tami, contact her at t[email protected] or connect with her on Facebook https://m.facebook.com/tami.nutall1
Learn more about 3DS at www.3daystartup.com and Capital Factory www.capitalfactory.com
(Visited 22 times, 1 visits today)