Parent engagement – everybody knows we need it, but how do we do it?
By Sheila Whitehead
Try something for me – Google the phrase "parent engagement in school."  What did you find?  When I run that search, I find 3.8 million returns addressing or at least mentioning the importance of parent engagement in our schools.  3.8 million returns are ranging from scholarly articles about why it's important to how schools can encourage parent engagement.  Everybody seems to be talking about it – everyone can see the importance of parent engagement.  Research over the past 50 years has shown that when parents are involved in their child's education, school attendance increases; students have higher grades and score higher on tests; and they are more likely to graduate and go on to postsecondary education.  Students experience success – something all parents want for their children. But what does meaningful parent engagement really look like?
That's something that Waco ISD as a district is working toward defining through intentional discussions, surveys and activities all aimed at bringing the community and families into the conversation.  New district leadership has sharpened the focus of that intentionality.  Community meetings aimed at supporting WISD campuses and students who need it the most are being held.  District-wide events are being planned to support literacy, college for all, the involvement of strong male role models, and summer learning.  Surveys are being circulated giving families, community members, staff, and students an avenue to express concerns and point out successes.
Campuses are also working to create opportunities to involve parents.  In the three years I've been at Waco ISD, I've had the opportunity to see a huge number of activities across the district designed to encourage parents to become involved – events ranging from Dia de Los Muertos activities and Nachos and Numbers Night to parent/teacher conferences centered around student's academic needs.  All these events are intended to attract parents to campuses, to become involved with the family of educators that work with our children eight hours a day, five days a week and to have a voice in the academic success of those children.
Our schools and our district are charged with the mission, however, to go beyond Nachos and Numbers and to find ways to support our parents as they seek to become part of their child's education.  With barriers ranging from limited resources to time constraints, that can be a daunting challenge! It's one that Waco ISD is up to tackling though.  Be looking for surveys and invitations to parent activities at your school and in the district.  Be part of the conversation around parent engagement at Waco ISD.
But – you might ask – what difference can one parent make in reaching out to become actively engaged at your child's school and in the district?  One study found that when parents are involved at school, the performance of all the children in the school tends to improve – not just the children of those who are actively involved (Henderson & Berla, 1994).  That is a profound difference.
The district is opening the door to feedback from you – your child's first teacher.  Are you taking the opportunity to help shape what parent engagement looks like at Waco ISD?  It's your right to be informed; it's your right to be involved; it's your choice to be engaged.
---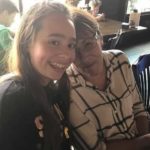 Sheila Whitehead works with Parent Involvement Coordinators across Waco ISD in her role as coordinator of federal programs for WISD.  She has been an educator for 32 years and enjoys spending time with her family including her 11-year-old daughter Meghan.