Four Reasons Why MCC Should be Your Next Choice for College
By Madiha Kark
When you think of a typical college student, maybe you think of a life in bliss, time spent moving between classes, parties, and extracurricular activities. That is if the daunting task of getting out of bed has somehow been managed. We imagine carefree boys and girls enjoying their youth, spending money they shouldn't or don't have, but the reality is far from it. Of the nearly 18 million undergraduates in the country, a shocking 40 percent work at least 30 hours a week. About 25 percent work full time and go to school full time, and about a quarter of them are single parents.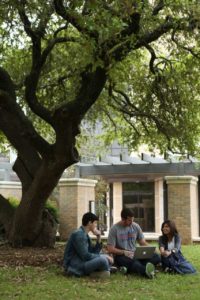 Students at McLennan Community College (MCC) range from high school students who are entering college for the first time to 40-year-olds who are working low-paying physically demanding jobs. They all have a goal of achieving their dreams. They juggle kids, financial stress, typically multiple jobs, and their education. It's a delicate balance that leaves you physically and mentally exhausted. Community college students deserve your deepest respect, some of them walk a hard path of constant struggle and have to put their dreams on the back burner because of finances or other responsibilities. Many of them continue out of sheer will and belief in the hope for a better future.  Here are my four reasons you should choose MCC:
Affordability:Paying for college is an expensive undertaking. Annual tuition and fees at four-year institutions in Texas can reach upwards of $40,000. MCC offers a great education at an affordable price. The average cost of a two-year degree at MCC is around $12,000.
Academic Flexibility:MCC is a good option for easing your way into higher education. Not everyone has a clear plan of what they want to study. At MCC, students can start with some core classes and have options to transfer to other programs. MCC partners with various four-year universities that offer classes on campus for bachelors, masters and Ph.D. degrees with easy transfer options.
Class Size and Personalized Attention: Many community colleges offer smaller class sizes than traditional four-year colleges. That means, students get personal attention and one-on-one time with instructors. At MCC, our student-to-teacher ratio is typically 17:1. According to one reviewer, "Class sizes remind me of that in high school because they are big enough to have a great discussion but small enough to know the names of your classmates." Additionally, a lot of MCC professors teach at other four-year universities and are experts in their fields.
Student Support Services: A recent Urban Institute study found that from 2011 to 2015, one in five students attending a two-year college lived in a food-insecure household. A lab found that in 2016, 14 percent of community college students had been homeless at some point. These students work extremely hard to make ends meet and simultaneously get the education they need to become more stable. Some of the support services offered at MCC include, the food pantry, academic and personal counseling, single-parent initiatives, career services, and Success Coaches.
If you need any more reason to attend a community college, know that these famous people all started at a community college:
Steve Jobs
Walt Disney
Halle Berry
George Lucas
Registration for Spring 2018 runs Nov. 6-Jan. 13.
---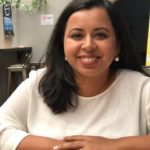 Madiha Kark is a Marketing, Communications and Photography Specialist at McLennan Community College. She holds an M.A. in Journalism from the University of North Texas. She loves to travel, cook, and read nonfiction books.
The Act Locally Waco blog publishes posts with a connection to these aspirations for Waco. If you are interested in writing for the Act Locally Waco Blog, please email [email protected] for more information.