Of Statistics and Storytelling
By Fiona Bond
Ever since Creative Waco was formed, just over 2 years ago, we have heard from people of all kinds in Waco about their dreams for making Waco a hub for arts and culture. It's one of the most enjoyable aspects of our work – hearing about seedling ideas that, with the right support, could grow and bear fruit.
But often those questions were accompanied by a question:  "How can we know if this could work?"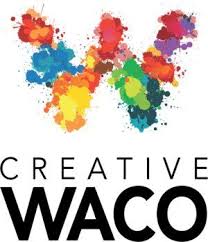 How do we know if Waco is the kind of City that could develop and sustain new art galleries, festivals, theatres, live music venues, artists' studio spaces, and all the kinds of activity that would really make our city feel like a vibrant, thriving hub of activity that would not only draw residents, but attract visitors, too?
To begin to answer these questions, we turned to that most powerful of storytelling and question-wielding tools – statistics! One of Creative Waco's first activities was to gather attendance and income/expenditure data throughout the whole of 2016 from Waco's 29 non-profit arts and cultural venues and programs. This was part of a national survey conducted by Americans for the Arts as part of their "Arts & Economic Prosperity 5" study, which happens across the whole of the USA. This lends considerable kudos to the results and gives the added benefit of allowing us in Waco to compare our findings with peer communities across the nation.
When the results were announced in June, we discovered some fascinating things about Waco. These are stories we want to share as we now work with the Baylor Business School to explore what comes next.
Waco's non-profit arts and cultural sector punches above its weight! These organizations and activities (think museums, galleries, live performances, festivals, etc.) deliver $63.7million in economic impact, support 2,184 FTE jobs and contribute $7.4 million in state and local government tax revenue. That's a whopping twice the economic impact you would expect for a city our size.
Waco's non-profit arts and cultural activities bring all kinds of people together! Arts audiences in Waco showed a healthy spread of age, economic and cultural diversity.
People choose to visit Waco for its arts and cultural activities: Over half of the out-of-town visitors surveyed had come to Waco specifically for the arts event or activity they were attending.
Waco audiences spend less on "accompanying" experiences such as food and drink than they do in comparable cities…an average of $5 less per person, actually. The reason appears to be that many of our cultural activities are taking place in venues that don't offer food and drink, or are not particularly convenient for restaurants, bars or cafes. The Waco Hippodrome, unsurprisingly, stands out as a major exception to that pattern!
You can see the full results of this study at creativewaco.org/aep5 and we'd love to hear your ideas about the exciting opportunities for growth presented by these findings. We are also testing these results through practical experiments, such as the wonderfully successful Waco 52 Pop-Up Gallery on Austin Avenue, which combined visual and performing arts with innovative and memorable food/drink experiences in different formats. That concept proved itself strongly enough through August that it has now become a new downtown business: Cultivate 7Twelve. That's a fantastic story to tell with the help of statistics – and an even better story to be told over a great meal, accompanied by a glass of something locally produced, and surrounded by art!
---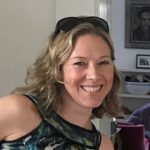 This Act Locally Waco blog post was written by Fiona Bond. Fiona is Executive Director of Creative Waco. She has a background running arts festivals, organizations and cultural projects in her native England and Scotland and is author of "The Arts in Your Church."  In her spare time, she can be found doing an MBA at Baylor, hanging out with husband, Bruce Longenecker, (who teaches religion at Baylor) and their two sons, or playing the bagpipes.
The Act Locally Waco blog publishes posts with a connection to these aspirations for Waco. If you are interested in writing for the Act Locally Waco Blog, please email [email protected] for more information.
(Visited 19 times, 1 visits today)