Who is The Salvation Army of Waco?
By Major Anita Caldwell
In 1890, William Booth, the founder of The Salvation Army, wrote Darkest England and the Way Out.  He envisioned a world where the poor and needy were provided a way out of their poverty.  He was convinced that a cab horse was treated with a better standard of living than the poor of London.  He opened a work bureau to help people find work.  Next, he purchased a farm where men could be trained in various forms of work so they could get employment and gain self-respect.  A match factory was operated by The Salvation Army to provide work as well.  He laid a foundation for impact assistance.
Serving McLennan County since 1891, The Salvation Army is dedicated to serving the community and being good stewards of donor dollars.  Widely recognized for our homeless shelters and community soup kitchen, our services extend far beyond essential needs.  While meeting emergency needs is critical, our goal is to identify the underlying causes of crisis and tailor our services to break the cycle of poverty for this and future generations as we guide individuals toward long-term financial stability and independence.
We join Prosper Waco and United Way of Waco – McLennan County in addressing education, financial security, and health along with our providing essential services to those who walk through our doors.
We educate others daily in the following areas:
Youth – Character building classes, music education, and church youth group activities provide opportunities to continually educate youth with life-long skills to empower them into adulthood and break the cycle of poverty and crisis.
Homeless – One-on-one case management, life skills classes and employment referrals are provided to homeless families and single individuals to identify and address any educational gaps preventing their success.
Veterans – Life skills and budgeting classes are offered through one-on-one case management.
Seniors/Disabled – Our William and Catherine Booth Apartment Complexes provide an affordable housing option for low-income seniors and disabled adults. The Salvation Army also affords education in life skills, health and nutrition, and assistance with home health care benefits to the residents. We connect residents to vocational training, money management, budgeting, lease education and other programs to prevent issues of poverty.
Inmate Reintegration – Life-skills and job skills are key aspects of our Fresh Start program provided to newly released inmates to guide them toward successful re-integration into the community.
Red Kettle Employment Program – This program generates on-the-job training for shelter residents.
Anti-Trafficking Prevention Education – The Salvation Army Officer is an UnBound Professional Trainer and leads prevention training with parents specifically at local churches and community groups.
We work towards financial security in the following ways:
Homeless Families – Budgeting skills and financial planning are shared with homeless families, singles, elderly, and youth.
Veterans – Rental assistance and utility assistance are provided to prevent homelessness.
Christmas Assistance – Budgeting review is provided to Toys for Tots applicants.
Empowerment Angel Tree Program – A budgeting seminar and follow-up consultation are given to each participant.
Homelessness Prevention – Helps stabilize families via budget review and financial support.
Rapid Rehousing – We engage ongoing support/budget counseling until a family is stabilized.
Red Kettle Employment Program – Assists shelter residents with finances for next steps.
Seniors/Disabled Booth Apartments – Residents receive benefits/entitlement assistance, case management, crisis intervention, and assistance with tax preparation.
Fresh Start – Inmate reintegration services include budget education, job search and savings program.
We support those who come to us with their health needs by:
Women – Health education to homeless women, seniors, other program participants.
Youth – A range of programs are taught, such as first aid.
Veterans – Meals and shelter are free for veterans while they gain support through the VA hospital.
Adult Rehabilitation – For those ready to overcome drug/alcohol addiction, transportation is provided to one of five Salvation Army free addiction treatment centers in Texas.
Community Hunger – The Community Kitchen provides hot, nutritious meals daily to those facing hunger.
Warming/Cooling Centers – The Salvation Army Community Kitchen and Family Store serve as community warming or cooling centers during extreme weather, providing respite and replenishment.
Senior/Disabled – Booth Apartment Complex programs assure adequate nutrition, mental health services, isolation assistance and substance abuse referral as needed.
Homeless – Referrals to mental and physical health assistance as needed.
Fresh Start – Inmates receive nutritious meals, counseling, drug/alcohol training and medical assistance.
Spiritual – The Salvation Army church meets for worship each Sunday at 11 am. All are welcome.
Finally, we support this community with those emergency essential needs:
Food Pantry – Emergency food to families in need.
Clothing and Household Vouchers – The Salvation Army voucher program allows those living in poverty and those newly re-housed, including families and veterans, to receive critical supplies free of charge through our Family Store. Furnishings are provided to any victims of fire who have a Red Cross referral.
Transportation vouchers – Bus tickets.
Meals – Served daily at The Salvation Army Community Kitchen and during disaster response from the mobile kitchen.
Emergency Shelters – Short-term crisis housing for men, women and families with children.
Emergency Disaster Services – Including on-scene disaster assistance, post-event care and crisis intervention through case management.
While some people might think we simply provide "three hots and a cot", we engage in upending the root causes of need while providing emergency services to those who come through our doors.  Please call our office to volunteer in any of these areas as we seek to truly make a deep and lasting difference in McLennan County.
---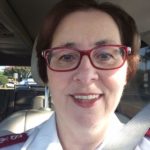 Major Anita Caldwell was born in Olean, NY, to a family of ministers.   She attended and graduated from Kentucky Mountain Bible Institute with a BA in Religion.  Her MA is in Pastoral Leadership from Olivet Nazarene University.  She and her husband, Bradley Caldwell are Majors in The Salvation Army and are Regional Coordinators for this area.  They have served as ministers of the gospel in The Salvation Army for 24 years.  After serving in three USA appointments, they were transferred as Regional Leaders in Moldova, Romania, Russia and the country of Georgia over a twelve-year period.  They received their Waco assignment after serving at International Headquarters in London, UK.
The Act Locally Waco blog publishes posts with a connection to these aspirations for Waco. If you are interested in writing for the Act Locally Waco Blog, please email [email protected] for more information.
(Visited 41 times, 1 visits today)