Tami's Big Do Over: And, Scene…
(Tami Nutall Jefferson, a married mother and grandmother, is going back to school and she has invited us all along to enjoy the ride.  For more posts in this series, click here: Tami's Big Do Over.  – ABT )
by Tami Nutall Jefferson

Lessons Learned
The Fall 2017 semester is wrapping up, and the lessons have been many.
For instance, my landscape architecture course was confirmation of how much I dislike history. Yet, I learned that much of today's architecture, city and town planning, societal philosophies, gentrification, classism, religion and so much more actually originated thousands to hundreds of years ago in the Europe and Asia. I realized the Bible is true, when it says that "…there is [absolutely] nothing new under the sun." The point is, whether in college or not, learning expands your view and objectivity of the world and helps put all of its issues into perspective – a perspective which is often skewed by inaccurate media, gossip, myths, legends, and lack of a knowledge of history and other cultures.
As for myself, I learned that, while the university application process can be intense, that same level of intensity is not built within every student. I assumed that every student, would have the same fervor, over-achieving spirit, and GPA that I have. I realized during the course of my first group project, that is so not the case. Everyone cannot perform academically well, nor do they want to when they have other classes and social activities to prioritize. I learned, through the help of my Leadership Plenty cohorts, that I really have to meet people where they are and not weigh them (or myself) down with my super high expectations.
I also learned that people need stuff to do – all day, everyday. I only took two classes because I wanted to ease into this TAMU academic life and not overload myself. What actually happened was that I underwhelmed myself. I had way to too much time on my hands; time that I filled with volunteering, business, and Monk (the TV show). My courses, I ended up procrastinating on because I knew I could do it in the final 2 hours before deadline. So, next semester is jam-packed with courses and work. The extra pressure actually leads to greater productivity.
Greatest lesson of all – for someone who's car drives only a maximum of 15 minutes from home, in any direction – is that I (and my car) can actually make the 82-mile drive to Bryan-College Station with a smile. I practiced several times this year. I'm in training for the 2018-19 school year, when I'll have to make that drive weekly.
A Journey Between Sisters
My next – and last – "old lady student" interview this semester, is my very own sister. The back story is that I've always been thought of as the career student in the family, while we were just glad that she finished high school. She never voiced her dreams or goals; she just existed in her own happy world. She's definitely the Type C to my Type A personality. Early in her 20's, she got a necessity-job as a nursing home nurse's aid. We were proud of her for just doing something. But out of all of us, she's been the most stable one over the last 2 decades with her job and family. But this summer, she shocked me, when she enrolled for her first semester at college. You would think I already know the answers to these questions, but I'm learning them just as you are. So, it is my pleasure to hear her journey. Let the interview begin.
Something About Erica
TNJ > Hello Sister. You haven't been to school since high school in 2001. What made you think of going back to school at 34 years old and what made you actually decide to do it?
EW > I have been thinking about going to school for the last 3-4 years, but I've always found a reason not to go – made up a gazillion excuses. But what made me actually decide to go was just looking at my kids and realizing I want more for them and I'm tired of living paycheck to paycheck. I have a job, but jobs usually do not get you very far. I needed a career.
TNJ > What are you studying and how will it change your and your family's life.?
EW > I'm studying Nursing. My end goal is to be a Director of Nursing, still in the long-term care industry.  Nursing will change my life by allowing me to be more able to adequately provide for my family.
TNJ > What does it feel like being a first-time college student at 34?
EW > Going back to school after being out for some years is a bit challenging. Trying to balance all the schedules that I have in life such as work, school, and kids plus trying to study and do homework is a bit harder for me then it would be for some of my classmates who do not have half of those responsibilities. I'm trying my best to embrace being a first-time student though.
TNJ > What have you learned so far after your very first semester?
EW > What I've learned so far this school year is that I need to manage my time more wisely. Procrastination is not my friend. I need to go ahead and start on assignments, if possible, as soon as I get them so I won't be cramming hard the night before.
TNJ > What advice would you give to another person thinking they're too old to go to college or they're not the "academic type"?
EW > My advice to anyone is go ahead and go to school. Age doesn't matter. These years are going to pass anyways so you might as well be in school trying to improve your economic situation. You cannot focus on what could happen 2 years from now or how you will pay for college. You just have to do it. It will all work itself out.
Thank you Erica. Good luck on your journey. And happy holidays Waco.
---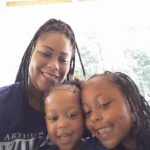 Erica Williams is a student at Lone Star Community College in Houston, and is earning her Associate of Science degree for Nursing. Erica currently manages the medical records department at a long-term nursing facility, in addition to a household of 3 beautiful children and 1 husband.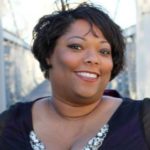 Tami Nutall Jefferson is an older, non-traditional student with a professional real estate background. Tami begins her first academic year at Texas A&M University pursuing a Bachelor's Degree in Urban Planning and Real Estate Development while commuting between Waco and College Station. Her hope is that Waco becomes the most attractive, modern, vibrant, and prosperous version of itself as an inclusive city and her mission is to help make that happen as a real estate developer and entrepreneur. Tami volunteers her time and voice to several downtown Waco placemaking and economic development causes and organizations. To engage and share your non-traditional student experiences with Tami, contact her at [email protected] or connect with her on Facebook https://www.facebook.com/tami.nutall.94
(Visited 21 times, 1 visits today)