Want a career helping people feel good about themselves? Consider Cosmetology or Esthetics at MCC!
By Madiha Kark
The holiday season can get to the best of us – uncontrolled food indulgences, sugary deserts, late nights, and less-than-good skincare. We've all been down that road, making New Year's resolutions to take care of our skin, be healthier, and read more books.
Let's try and take care of one of those resolutions: Taking care of our skin.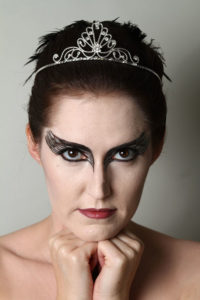 I sat down with Nicole Pepper, a student in MCC's esthetician program, to ask her about common mistakes and myths about skincare and how to improve it. She has a bachelor's degree from Baylor in theater design but wanted to focus more on makeup; however, "Baylor doesn't have a strong makeup program. Everybody just kept recommending MCC's program, so here I am!"
Getting an education in esthetics opens up doors to all sorts of career options, and MCC's program is hands-on. Unlike other career paths in the beauty industry, esthetics offers a variety of workplaces, positions, and industries. McLennan Community College offers three certification courses through the cosmetology program: Esthetician specialist, Cosmetology Instructor, and Cosmetology. You could train to become a medical esthetician and work in doctor's office or for a plastic surgeon, or you could become a skincare specialist working in a dermatologist's office. You could even become a facialist working at a spa or salon. There are a lot of options!
So, let's ask Nicole some questions to help us develop good skin habits and find out why she loves being an esthetician.
Q: What is the most common mistake when putting on makeup and how to avoid it?
Nicole: The most common mistake is not blending and buying whatever product is hot on Instagram or social media instead of understanding your skin needs. Invest in the right tools.
Q: What is the one thing people don't realize the importance of?
Washing your brushes. At least once a week. You don't even have to get fancy, just use a plain Dove bar soap. It works wonders.
Q: What are the essentials for a good skin-care regime?
Start with a cleanser, use an exfoliator (once a week) and moisturize. Those are the top three things if you want to start good skin habits.
Q: What changes have you made to your beauty regimen since you started the program?
I work at Beauty Brands and often times I would try new products and then buy them and they would end up under my sink. I've become very selective of the products I put on my face. I use a  website to check ingredients in the products. It will give a rating on products. 1 or 2 is good. The rating turns from green to red to indicate harmful chemicals in the product. A good rule of thumb is to check the first five ingredients because that's what is working.
Q: What's the trick to a good foundation base, other than blending?
A really good skin care regimen. Some people swear by primer, but my skin looks worse with it. So I would recommend having a really good skin care regimen. If you have that, you have a great base to work on.
Q: What's the secret to a good smoky eye?
That's also blending – really, really good blending. Use, a tiny brush with a fluffy dome top. Just sit and blend away.
Q: If there is one thing you would recommend to take care of your skin, what would it be?
Invest in good skin care. The idea is not to buy just whatever is in the market. Research for ingredients and check labels on what the products have.
***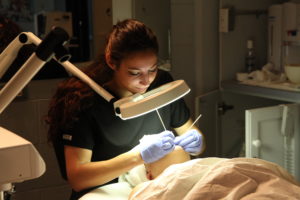 In addition to the personal and emotional benefits, a career as an esthetician offers the potential for advancement and growth. According to some surveys, by 2024, employment of skincare specialists is projected to grow by 12 percent, which is faster than average for other professions. More and more people are interested in holistic health and overall wellbeing which estheticians can help accomplish. Since your skin is the largest organ in your body, you want to take care of it. At MCC's state-of-the-art facility, the machines and techniques that are taught allow for hands-on experience, meaning you can step into the workforce as soon as you complete one of the certificates.
For more information on the cosmetology and esthetician program, as well as salon hours, visit http://www.mclennan.edu/cosmetology/. Find out how you can start your career in holistic health and wellbeing at MCC!
---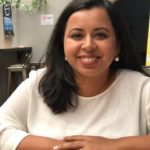 Madiha Kark is a Marketing, Communications and Photography Specialist at McLennan Community College. She holds an M.A. in Journalism from the University of North Texas. She loves to travel, cook, and read nonfiction books.
The Act Locally Waco blog publishes posts with a connection to these aspirations for Waco. If you are interested in writing for the Act Locally Waco Blog, please email [email protected] for more information.
(Visited 27 times, 1 visits today)