On your way to 2018, don't forget to recycle 2017!
By Anna Dunbar
Did you know Americans create 25% more trash during the holidays? All of the celebrations, with disposables, create more trash than usual.
This year, take a second out of your busy schedule, and put your gift-packing into your blue recycling cart.
1.  A Cardboard Reminder – It is important to remember that ALMOST ALL corrugated cardboard boxes are recyclable and should ALWAYS be placed at the curb with your blue recycling cart (not with your trash). It is helpful if you break-down boxes as flat as possible.  If you have too much recycling for your curbside cart, put the excess in one of the cardboard boxes!
DON'T FORGET…You can recycle:
Large Gift boxes (used for boxing clothing, etc.)

Small Gift boxes (used for boxing jewelry, etc.)

Any color packing boxes

Any color shipping boxes
Do NOT recycle boxes contaminated with food, such as delivery pizza.
2. Electronics – Did you get a new TV or computer and need to dispose of the old one? Take the television or other electronic item, along with your most recent Waco water bill, to the Cobbs Citizen Convenience Center (recycling center).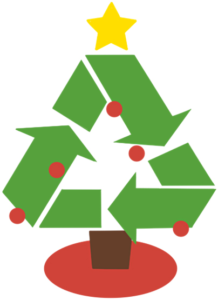 3. Live Christmas Tree – Don't throw out your tree just yet! Keep Waco Beautiful has an awesome opportunity to recycle those lovely Christmas trees! Bring them out Saturday, January 6, 2018 from 10 AM – 3 PM to Paul Tyson Football Field and Keep Waco Beautiful, along with Waco Parks and Recreation, will mulch the trees for free! This service is for anyone, no matter where you live. You can also get a bag of mulch to take home with you. Waco residents can also take the tree to the Cobbs Citizen Convenience Center or leave it at the curb during green week.
4.  Need a second recycling cart? –  Waco residents can now have access to two blue curbside carts for no extra cost. Go to Waco-texas.com or call (254) 299-2612 to request a second recycling cart.
5. Glass Containers – Don't forget that glass food or drink containers can be dropped off at the Cobbs Convenience Center for recycling by anyone, no matter where you live! Please do NOT put glass in your blue curbside recycling cart.
6. Got beautiful bags and bows??  – Have a bag swap with friends! It saves money and reuses a bag that has a lot of cheer left!
Thank you for all you do to Keep Waco Clean and Green!
---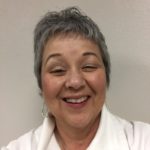 Anna Dunbar is the Operations Administrator for the City of Waco Public Works. She is responsible for informing Waco residents and businesses about recycling and waste reduction opportunities as well as solid waste services in Waco. Her husband is a Baylor professor and her daughter is a graduate student at Baylor University. She is an active member of Keep Waco Beautiful and The Central Texas Audubon Society. If you would be interested in writing for the Act Locally Waco blog, please email [email protected] .  
(Visited 33 times, 1 visits today)