2018 Greatest Hits #3: What is "Co-working space?" and Why does Waco need it?
(During these last few weeks of December we will be reprising the Top 10 Most Opened Blog Posts for 2018 from the Act Locally Waco blog. I couldn't possibly pick my favorites – so I used the simple (cop out?) approach of pulling up the 10 blog posts that got the most "opens" according to our Google Analytics. It is an intriguing collection that gives at least a little insight into the interests and concerns of Act Locally Waco readers. I hope this "Top 10" idea inspires you to go back and re-read your personal favorites. There have been so many terrific ones… If you would like to see the Top 10 according to Google Analytics, here's the link: Top 10 Most Opened Blog Posts of 2018. Merry Christmas! — ABT)
By Caroline Thornton
After graduating from Baylor in 2016, I decided to make Waco my home. I sensed an entrepreneurial movement growing in Waco. I began to see many of my friends – young professionals – were choosing to stay in town. They were staying not just for grad school, but because they saw what this town offered and they saw opportunities to give to the city through their personal and professional lives. This excited every fiber within me! I had always seen what Waco has to offer when you dive head first into involvement in the city.
I decided to join the movement by starting my own business. I started a company called "Second Me." We offered services to help people do their "to do" lists. I hired college students to work for me and began managing lots of schedules! As it grew I saw the potential it had to become something big. The bigger it got the more I was confident I did not want to be the one to drive it to become a national business. After two years of my company, I felt at peace to find the next thing in my career.
When I decided to put my business to rest, little did I know I would get to be an integral part of making co-working space in Waco a reality.
A little over a year ago I heard a podcast from the founders of a national co-working space company called, WeWork. I immediately felt this concept could be a part of taking the entrepreneur movement in Waco to the next level.
Since graduating I had noticed groups of creative, entrepreneurial people who were enthusiastic about all things Waco. I started immersing myself in several of them. I also noticed that these groups of people didn't really have a place to call "home" for work. Many are freelancers, have start-up businesses, or work remotely. Being a business owner myself, I noticed how we were all working all over town at different places, but no place existed that allowed us to truly root ourselves and our work.
After making my decision to leave Second Me, I took on a babysitting job and discovered that the dad of the kids I was watching and his business partners were developers in the city. I began talking about our need for a co-working space. I shared articles, podcasts, books, and statistics of what co-working is and why we need it. They agreed. We needed that kind of space in Waco. Coincidentally they, Duelge Holdings, had just purchased their second building downtown on Columbus and 6th street (the first being Mary Avenue Market). They asked me if I would help develop the idea and educate the community on the concept of "co-working," and then help run the space once it was open.
I eagerly said, "YES!" And, with that, started the most fun part, so far, of my professional journey.
What exactly is "co-working?"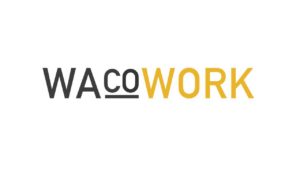 By 2020, 40% of the workforce will be freelancers, independent contractors, and solopreneurs. Collaboration and sharing are growing all around us, partly due to the possibilities created by new technologies and partly due to changes in the current work and corporate structures. Companies are getting smaller, but at the same time more productive and competitive. People are making their work places more collaborative within their companies, and are also breaking the borders by joining other companies. All this is an effort not only to reduce expenses, but to create a more dynamic, creative, and happy workplaces. This is the heart of co-working – to share expenses, but also to be a part of a community that networks and collaborates so everyone benefits from it.
Is this a trend? Will it pass? I don't think so. Co-working responds to a deep need. The structures of work in our society are changing and with them the needs of workers, namely freelancers and entrepreneurs. Co-working responds to these fundamental changes and will keep growing in cities around the globe – and here in Waco.
Our team has been dreaming together about how to make our space, WACOWORK, the best possible space for helping the entrepreneurial spirit take root in Waco. To us at WACOWORK, it's creating a collaborative work environment for startups, freelancers, small companies, and remote employees to share resources and ideas as one working community. Our vision for WACOWORK is to see connections, relationships, and opportunities form through our space. We aim for the community within WACOWORK to be dynamic and innovative, exemplifying the power that happens when professionals with all different kinds of businesses work alongside one another. The aesthetics of the WACOWORK space reflects the connectivity, creativity, and productivity we hope to stimulate — its a bit quirky to help make every day at the office a memorable one.
WACOWORK is going to be a place for taking big risks and doing things that are a little off-kilter. We aim to house members that are bold, innovative, and welcoming. Waco is a city ripe with opportunity, and I cannot wait to unearth all of the exciting things to come through Waco's first coworking space, WACOWORK.
If this sounds like something you think would work well for your entrepreneurial venture, feel free to contact me at 254.304.9368. Hit me up, let's get coffee, I want to meet you!
---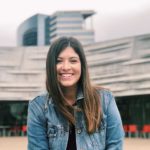 After graduation from Baylor in 2012, Caroline Thornton decided to stay in Waco. Seeing the opportunity for some creative endeavors, she first opened "Second Me" a company that aimed to do peoples' to do lists – from running errands to tasks around the house. Here next venture it to help manage the "WacoWork" coworking space at 600 Columbus Avenue Suite 106. She encourages everyone she meets to take a chance – be a creator in Waco, not just a consumer!