Treasure Hunting on LaSalle Avenue
By Lauren Paczynski
Are you looking to redecorate, or just prowling for that perfect statement piece for your home? Are traditional furniture stores not really your style? Then this post is for you— the shabby-chic shoppers, the junk junkies, and the antique aficionados. Whether you're looking for vintage finds, antique treasures, or "junque," there are tons of local shops for you to explore. In this blog post, I'll be giving you a rundown of five of them— all located along LaSalle Avenue.
Shades of Shabby — Refurbished Home Goods and Farmhouse Chic
Shades of Shabby is a cute and cozy little furniture store that specializes in refurbished and found furniture. Before you head inside, take a peek at the side of the building— there's an adorable little mural there reading "Dear Waco, we love you!" (A perfect spot to snap a quick selfie!)
When you first walk in the door, you will be greeted by the scent of gently glowing magnolia candles and the sight of cotton bouquets and old, distressed wood. Among the items available when I last visited were vintage-style floral dishware, woodsy-industrial light fixtures, and made-to-order farmhouse style tables. Many of the pieces here are, as I said, refurbished— old wood has been painted or white-washed and gently distressed, giving it that much loved "shabby-chic" look. If that's your thing, definitely pay them a visit! Shades of Shabby has a wonderful selection of beautifully crafted pieces. If, however, you prefer that old wood before it's been repainted— read on!
Hours: 10am-5pm Tuesday through Saturday
Junque in the Trunk — Rustic and Quirky
Next on our list is Junque in the Trunk— while they carry some similar pieces to Shades of Shabby, there's a bit more in the way of rustic and quirky furniture here. You'll still find some great repainted pieces here (great for those of you who love that vintage style but prefer a cleaner look), but there are also plenty of mostly-intact found pieces, as well as decorations and furniture with a more industrial flair.
Among my favorite finds when I visited were light fixtures crafted from old brass pipes, a pair of vintage roller skates, and a variety of old typewriters. You'll find no shortage of conversation starters and statement pieces here! Aside from decorative items, the shop also offers made-to-order farm tables, as well as miscellaneous items like hand-crafted soaps and candles and raw local honey.
Hours: 10am-5pm Thursday through Saturday, 12-5pm Sunday
Riverside Relics — Retro, Vintage, and Collectibles
Riverside Relics is a treasure trove of retro and collectible items— walking a winding path through shelves and tables full of knick-knacks and vintage goods, I discovered stacks of old magazines, vinyl, and baseball cards. Aside from the collectables, I also spotted a retro TV (probably from the late 50s or 60s) in good condition, an old 8-track player, and an assortment of cash registers.
The shop also carries a variety of furniture items, and there's a whole yard out back full of old bird cages and salvaged wood. I'll also say that, although the staff at every shop I visited were perfectly helpful and friendly, the staff at Riverside Relics were probably the warmest and most interested in having a conversation. So, if you're looking for somewhere where you can have both a great shopping experience and an engaging conversation, I recommend paying Riverside Relics a visit!
Hours: 10am-5pm Thursday through Saturday, 1-5pm Sunday
Junky Monkey — Clothes, Knick-Knacks, and DIY Supplies
When you first walk in the door, Junky Monkey seems like less of a furniture shop and more of a place to snag some smaller decorative items or unique clothing pieces. Which is well and good, but don't let that fool you. Make sure to go up the stairs through the door at the back— there's a whole other section of the shop back there, full of old appliances waiting to be gutted and reused, fantastic found furniture and decorative items.
Now for my favorite part— past that second area, back out in the open air, is a yard crammed full of DIY supplies. Countless old doors, ladders, windows, scraps of salvaged wood and metal, and much more. There are tons of places to look for vintage and shabby furniture, but if what you're really looking for is the materials to craft your own, this is where you want to be.
Hours: 10am-5pm Monday-Saturday
LaSalle Shoppes — True Antique Market
Last but most certainly not least is LaSalle Shoppes. What might at first look like a row of separate stores, this pink building is actually home to one gigantic antique shop, stocked by over 70 individual vendors. As someone who absolutely loves wandering the halls of antique malls and sorting through vintage salt-shakers, old velvet armchairs, and iridescent glassware, this was my personal favorite of the shops I visited.
This is the only shop on the list that I would title a "true antique market." While most of the LaSalle vintage shops are more like small boutiques (tending towards that shabby-chic, Magnolia-style aesthetic) LaSalle shops has the quirky, warm, slightly dusty atmosphere I've come to expect when I think of antique stores. Among the treasures I uncovered here were two very old carousel horses, baskets full of stray baby doll limbs, vintage clothing and furs, a case full of costume jewelry, and a plethora of toys and collectibles. They also had the largest selection of vinyl of any of the shops I visited.
If, like me, you're more interested in shuffling through shelves of oddities than hunting for specific furniture items, this is definitely where I'd start. And make sure to set a little time aside— there's a lot to look at!
Hours: 10am-6pm Tuesday-Friday, 10am-5pm Saturday & Sunday
---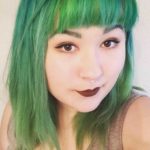 This Act Locally Waco Blog post was written by Lauren Paczynski. Lauren is a Senior at Baylor University, studying Professional Writing. A Virginia native, she moved to Texas in 2014 to attend Baylor and intends to stay here (at least for a while). After graduation, she hopes to work in editing & publishing. The Act Locally Waco blog publishes posts with a connection to these aspirations for Waco. If you are interested in writing for the Act Locally Waco Blog, please email [email protected] for more information.
(Visited 35 times, 1 visits today)