Project Link: Bridging the gap between high school graduation & college completion
By Christina Helmick
When you think about what it means to make sure students are prepared to enter college successfully, what comes to mind? That they know how to fill out FAFSA and local scholarship opportunities like the MAC grant? That they have been on college tours throughout Texas and the nation? Or, that they have someone helping them figure out their time management skills prior to getting to college? When I think of what it means to make sure students are prepared for the next level, I think of Project Link.
Project Link is a multi-year project funded by the Rapoport Foundation that partners Waco ISD, La Vega ISD, MCC, and TSTC to serve a cohort of more than 1,000 local students and their families in charting a successful post-secondary journey through intense one-on-one college, career, and financial advising. The goal of the program is to ensure that more students have the opportunity to develop personal relationships with professionals who are focused exclusively on the process of supporting them through high school and ensuring a seamless transition to college, where they will receive continued support until completion of their college degree.
In the 2017-2018 Project Link cohort, 1,131 students are being served across all five campuses. Since the program started in the school year 2015-2016, 328 Project Link students have graduated and enrolled in college.
Project Link is staffed by a Project Link Coordinator who manages grant operations on a day-to-day basis and five Project Link Liaisons, three at the high school level and two at the college level.  The three high school Liaisons work with Project Link students to prepare them for college in many ways such as:
helping students with academic planning for college and career readiness
providing enrichment opportunities
college and career assessments
college affordability planning and financial literacy
college and career application process
The two Liaisons at MCC and TSTC work with Project Link students to help them through:
one-on-one mentoring and advising
life coaching
college transitioning
transfer requirements
financial aid and literacy assistance
scholarship information
stress management
student leadership opportunities
"As a Project Link Liaison, I work with many students who don't think college is a realistic possibility for them. Much of my job is educating students about what college is and how they can benefit from continuing their education after college. In my specific role, I am able to assist students with navigating the college admissions process and financial aid completion and continue supporting them as their personal advisor at TSTC. The most fulfilling moments of my job are when successful students tell me that they would not be in college if not for the hard work of Project Link Liaisons," Brandon Chappell, a Project Link Liaison, said.
To learn more about Project Link, visit https://prosperwaco.org/work_category/education/ or call 254-741-0081.
---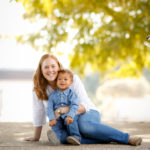 Christina Helmick is the director of communication at Prosper Waco. She is a recent graduate of Baylor University with a BA in Journalism, Public Relations & New Media. Originally she is from Washington, D.C., but has stayed in Waco post-graduation.  She is an active mentor at J.H. Hines Elementary School, enjoys spending time with her family and watching Baylor football. Sic 'em Bears!
The Act Locally Waco blog publishes posts with a connection to these aspirations for Waco. If you are interested in writing for the Act Locally Waco Blog, please email [email protected] for more information.