Take a minute to Thank a Transit Driver!
By Jessica Maxwell
Being a professional transit operator isn't easy, although many make it look that way.  Professional operators must memorize routes, adhere to schedules, check and collect fares, give directions, answer questions, obey traffic laws, remember passenger requests, exercise sound judgment in stressful or emergency situations, assist passengers of all abilities and endure an array of weather conditions– all while safely maneuvering oversized vehicles through tight spaces and unpredictable traffic.  An operator's work day starts and ends with a complete pre/post-trip vehicle inspection, and any issues are reported to maintenance personnel.  Safety is a top priority.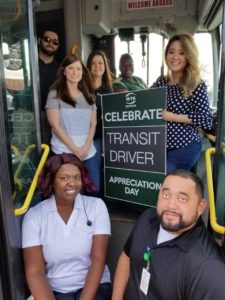 It's a demanding career, but a rewarding one.  People rely upon public transportation for increased mobility, affordable access to essential needs and improved quality of life.  Those fortunate enough to own their vehicle might not always recognize the importance of public transportation, but professional operators witness, firsthand, its direct impact on the lives of passengers.
Waco Transit System, along with other transit agencies across the country, celebrated National Transit Driver Appreciation Day on Friday, March 16.  This effort was started as a way to honor the hard-working men and women who keep our nation moving on a daily basis.  With more than 1.3 million passenger trips in 2017 alone, Waco Transit System's operators are certainly kept busy, and we are grateful for their service and commitment to our passengers and the community.  Professional operators, along with vehicle maintenance personnel and other staff who work behind-the-scenes, deserve our heartfelt thanks and appreciation.  A simple smile or wave when you board and a sincere "thank you" as you leave can go a long way.
While we believe every day is a good day to let your driver know how much they're appreciated, it's wonderful to see the country come together on one nationally-recognized day to celebrate the vital role professional operators play in public transportation.
For more information about this national effort, visit www.transitdriverday.org.
Have you thanked your professional operator(s) lately?  Let us know why you appreciate your driver(s), and we'll be sure to pass along your comments.  Drop us a line at [email protected], Tweet us @WacoTransit or post a comment to our Facebook page (https://www.facebook.com/WacoTransit/).
---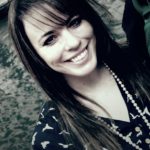 Jessica Maxwell is the Director of Marketing for Waco Transit System. She graduated from Northern Illinois University with a BA in Journalism and Communication Studies. Originally from Illinois, she moved to Texas with her husband in 2013, and they have been happily settled in Waco ever since. She enjoys spending time with her family, traveling and experiencing all the great outdoors has to offer. You can reach Jessica at [email protected].
The Act Locally Waco blog publishes posts with a connection to these aspirations for Waco. If you are interested in writing for the Act Locally Waco Blog, please email [email protected] for more information.
(Visited 16 times, 1 visits today)