The Little Known Edge of Waco: Maker's Edge
By Vivek Paudel
"Makerspaces like Maker's Edge have great promise for the 21st-century economy." – Jessica Attas, Greater Waco Chamber of Commerce.
 A hidden diamond in a coal mine can only get its worth if people who know the value of a diamond reach to it.
Located at 1800 Austin Ave, The Maker's Edge is, to me, one of Waco's hidden diamonds.  Maker's Edge is Waco's "makerspace."  If you are not familiar with the concept of a makerspace, it's like a big community workshop for making things.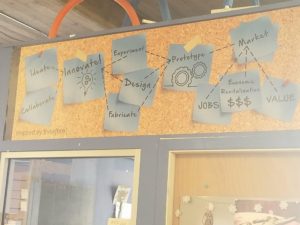 Maker's Edge provides a space for creation, customization, innovation, and experimentation in our community. It's a place where people from nine to ninety-nine go to make their imaginations real. Whether you are an artist who wants to do some customization on a personal item or a student who needs to build a science project, Maker's Edge provides all sorts of guidance and an expansive variety of equipment.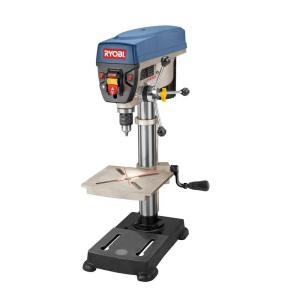 This is no small room with a few LEGO sets and a 3D printer.  Maker's Edge provides a full shop experience with more machines and space than many might realize is available here in town.  Equipment available includes a CNC Router, 3D printers, plasma cutter, drill press and much more that makers can use for purposes from customizing a cell phone case to building a prototype of a new product.
Melissa Pardun, the owner of Maker's Edge, calls it the "democratization of heavy machines."  Through Maker's Edge, and other makerspaces, anyone can use expensive tools that otherwise they would not be able to afford. Anyone can make a prototype of the idea they have been carrying around in their head.  This opens up the possibility of making tons of money as well as benefit to the community.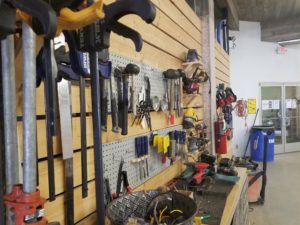 Not only does Maker's Edge make the machines available to customize items and build prototypes, it also provides a place to connect with others and share ideas.  For example, if different people take advantage of this space to customize their stuffs — which can include anything from improving the look of their cell phone case to building a bookshelf — this will not only increase the creativity of those people, but can simultaneously help in exploration of new ideas for customizing.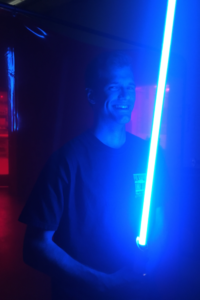 All these options and machines may seem overwhelming.  But, I encourage anyone who has something in their mind to head over to Maker's Edge and create it. The people at Maker's Edge will provide the guidance and help to help you create your prototype.  I have seen people create remarkable objects from lightsabers from Star Wars, to Harry Potter wands and much more. When people participate and work on a project, that builds up and improves creativity. At Maker's Edge people are able to polish their arts and imaginative skills.  The people at Maker's Edge provide a helping hand and help in cases of failure because they believe in learning through failing. When people carry that perspective into the workshop, great results will follow.
It's even a stress reliever.  Taking a pottery class at Maker's Edge and getting your hands into some clay and mud is a great way to relieve the daily stress.  Getting involved in a class can also help you meet new people; some nice small talk with a new person can be a good stress reducer too.  If you are dealing with anger, use that anger and put it into building something that will be productive. If nothing else, Maker's Edge is a place where slamming a hammer on a wooden plank is considered a productive task!
Maker's Edge is a treasure chest for Waco, and more Wacoans need to know about it and take advantage.  We, as a part of community, need to invest our time in understanding about them and utilizing the things they have been providing. They provide free classes where anyone can test it out without risking finances. An engine of creativity like Maker's Edge should be booming in the center of our community rather than being at the unfamiliar edge.
---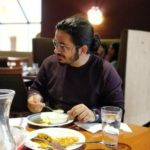 Vivek Paudel is a student at MCC pursuing an Associate in Arts for Digital Media.  He is an expert when it comes to eating and travelling, and he listens to rock music whenever he feels low. He loves to write stories that are posted on his blogspot account. He likes to interact with people about different stuff, and he knows how to fill those awkward silences.
The Act Locally Waco blog publishes posts with a connection to these aspirations for Waco. If you are interested in writing for the Act Locally Waco Blog, please email [email protected] for more information.
(Visited 51 times, 1 visits today)