Reinventing Life for LaSalle
By Jordan Payne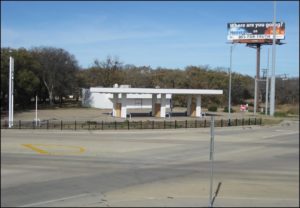 I have lived in Waco for most of my life and I have driven down LaSalle countless times. I regularly pass the flea market, a few taco stands, some vintage resale shops, a couple gas stations, some used tire places – but if I want to stop somewhere and hang out, I can't. It's time to make LaSalle a place to actually stop instead of just a place to drive by.
The City of Waco desperately needs a social gathering space for college crowds and young adults in the community. A place where friends can meet to have lunch, dinner, or maybe even a couple of drinks. A place that can be located easily and is a relatively short distance from everything. LaSalle Avenue has that exact potential. It is time to make LaSalle a place that encourages groups of different people to come have fun — day or evening — sit down with friends, and expect to see other people they know.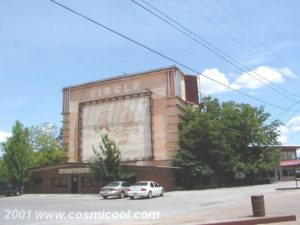 Where to start? The younger college crowd needs a classy dance club or lounge in a great location with up-to-date music and acts and good service. There are plenty of vacant lots and empty buildings along LaSalle that could fulfill this need. A simple karaoke spot or hookah lounge would be nice.
LaSalle in my opinion is also overdue for some nice restaurants. Waco is home to some wonderful locally owned restaurants like Sascee's Kitchen, but most of that kind of development is focused around downtown Waco. LaSalle is reasonably distanced from downtown and Baylor, and has enough through traffic to support some good restaurants. Some franchises like a Bar Louie or even Bush's Chicken could really invigorate the area.
I do not think it would be much of a stretch to organize groups of students and get them active in projects to improve the area, not only for themselves but for other locals and tourists as well. In addition to simple volunteer work, concerts and charitable events could also increase interest and entice improvement to the area. A music festival consisting of local talent is a good method for getting interest and activities started.
The powerhouses of industry in Waco should come together to take advantage of the opportunities that the LaSalle area presents. This would mean more jobs for students and young adults in Waco. In some ways the work has already started.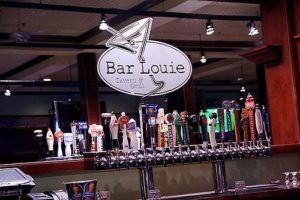 Baylor University chose to place the Ferrell Center on LaSalle. Housing has started growing and expanding in the area. At the other end of LaSalle along the Waco traffic circle, the Magnolia brand has started the Magnolia Table Restaurant. The Magnolia Brand is already a huge presence from their stores and TV show, and with this implementation of a restaurant I hope that others will follow their business model and capitalize on LaSalle's potential. However, Magnolia draws older people and tourists. LaSalle needs businesses in the area that will bring in a young, vibrant, diverse crowd to come and stay.
Reinventing LaSalle could also usher in a new era of cohesion for the city as well. The various demographics of Waco historically have not come together for any one event or to any one place. Something new and exciting along LaSalle could change that.
This project will take the efforts of not only businesses but effort from the local community as well. We have the tools to build something great to add to our city and community. It's time to re-breathe life into this deserted strip east of Baylor.
---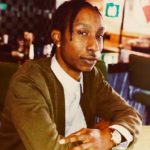 Jordan Payne is a longtime resident of Waco and graduate of McLennan Community College. He is currently completing his Bachelors in Marketing Design. Jordan has been a part of various groups like the Men of Color Association which promotes community leadership.
The Act Locally Waco blog publishes posts with a connection to these aspirations for Waco. If you are interested in writing for the Act Locally Waco Blog, please email [email protected] for more information.
(Visited 13 times, 1 visits today)