Heart of Texas P-20 Goals for 2018-2019
By Christine Holecek and Scott McClanahan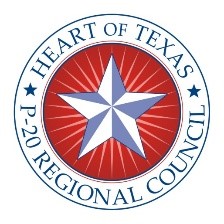 Preparing local students for a successful journey through school and college to careers is critical to the well-being and growth of our community. The Heart Of Texas P-20 works to promote streamlined, transparent degree pathways for students to move quickly and successfully through their education and onto college and/or a career. The Heart of Texas (HOT) P-20 brings together representatives from the independent school districts (ISD), institutions of higher education (IHE), Region 12 Education Service Center, industry and government across six counties: Bosque, Hill, Falls, Limestone, Freestone and McLennan to work towards this goal.
According to The Texas Higher Education Coordinating Board website:
"By 2030, 60 percent or more of all new jobs will require some level of higher education. Today, only 42 percent of young Texans between the ages of 25 and 34 have an associate degree or higher.
Rapid innovation and technological progress are changing the face of work in Texas. Higher education must prepare students for this reality. It must also prepare them to adapt as the job market changes. This calls for new ways of thinking about higher education. We must look at how colleges and universities can meet the civic and economic needs of Texas not only today but in the future.
As Texas Commissioner of Higher Education Raymund Paredes said in 2016, 'We are going to have to innovate – to come up with creative ideas about how to address our needs and achieve our goals.'
It will take energy and creativity to reach the goals of 60x30TX. And everyone in Texas will have a role to play. Success depends on taking bold actions and working together to create and expand promising higher education practices. Together, we can fulfill the four student-centered goals of 60x30TX and make higher education possible for the greatest number of Texans!"

The Heart of Texas P-20 Council met this past week to set the goals and strategic priorities for the next school year. The Council reviewed the Texas Higher Education Coordinating Board (THECB) state goal entitled 60X30TX. The Council decided to align our activities to the states goals. Dr. Scott McClanahan, Chair, Provided the list of priorities for the upcoming school year. (Click here to see presentation on 60X30TX.)
Priorities for 2017-2018 include:
Analyze (using TSI scores) and improve quality of high school college readiness course (Career Prep).
Analyze high school reports developed by MCC to identify focus areas for TSI preparation and other college readiness needs
Utilize the Greater Waco Chamber of Commerce to facilitate definition of marketable skills by local industry
Continue to grow internship and job shadowing programs and expand the number of participating districts and employers.
Restructure Annual State of Education Event to speak to businesses about workforce readiness of local graduates and opportunities for employers to participate in P-20 efforts like internships for students and externships for teachers.
Use lessons learned from Project Link to develop a local College Access network that will partner high schools, colleges, and local college readiness programs in helping students transition to post-secondary education.
Reengage the AVATAR project to continue Vertical alignment between Secondary and Post-Secondary.
If you are interested in attending the quarterly HOT P-20 Council Meetings they have been scheduled from 8:00-10:00 at Education Service Center Region 12:
September 5, 2019
December 12, 2018
March 20, 2019
June 12, 2019
---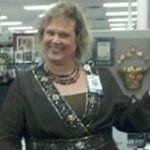 Christine Holecek is an Education Specialist at Education Service Center Region 12 in Waco. She has worked in the area of Adult Education and Career & Technical Education for the past 25 years. She earned an AAS degree from MCC, a BAAS and Master's Degree from the University of North Texas and is currently enrolled in the Doctoral Program in Educational Leadership and Policy Studies at Tarleton State University.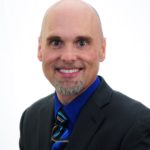 Dr. Scott McClanahan is the Executive Director of Secondary Curriculum and Instruction for the Waco Independent School District. Originally from the Chicago suburbs, Dr. McClanahan moved to Texas to earn both his Masters degree and Doctorate. He has been a middle school and high school teacher, a community college professor, and a university adjunct professor.
The Act Locally Waco blog publishes posts with a connection to these aspirations for Waco. If you are interested in writing for the Act Locally Waco Blog, please email [email protected] for more information.