How our community is rallying around those returning from incarceration
By Jamie Schmitt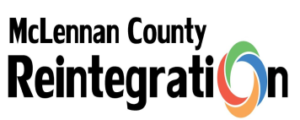 Everybody knows someone who has been affected by incarceration.  The goal of the McLennan County Reintegration Program is to make sure that individuals who have current or previous justice involvement are allowed to become the person they were truly meant to be!  The McLennan County Reintegration Program is a collaborative effort between the City of Waco and McLennan County in partnership with Heart of Texas Region MHMR. It provides transitional services to those currently in the county jail and those just released.  The assistance may start while the client is in jail, and often continues post release. Services focus on helping individuals successfully reintegrate into the community and avoid re-incarceration. Services include employment readiness, job search, locating housing, mental health counseling, addiction counseling, and various other support services.
Successful reintegration begins while individuals are still incarcerated.  By participating in the program while incarcerated, participants receive individual and group clinical services designed to holistically support the recovery process and achieve the self-sufficiency required to sustain a productive lifestyle free from involvement of illegal activities.
The Program has two phases: one while individuals are still incarcerated and another phase after the individuals are released. During our jail-based portion of the program, which begins in the McLennan County jail, individuals participate in an assessment, group and individual counseling along with pre-release planning to prepare for a stable reentry into the community.  Upon release, the program continues to work with the individuals to help prevent recidivism.  The program offers weekly groups and individual counseling sessions as the individuals attempt to re-establish and maintain their role as a family member, employee, student, parent, and community member.
Mentorship is an important part of successful reentry and studies show that it helps to prevent recidivism. The program has wonderful community partners who dedicate their time speaking with our clients in the McLennan County jail.  Our volunteers include Alcoholics Anonymous, Winner's Circle and Narcotics Anonymous group members. Having these motivational speakers is an important part of the recovery process which builds positive relationships while in early recovery.  The relationships built continue to support clients well into the long-term recovery journey.
Click on the following links to read success stories of the Reintegration Program:
If you would like more information please contact Jamie Schmitt by phone or email 254-297-7706,  [email protected].
---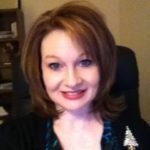 Jamie Schmitt, MSW, LCDC, PRSS-TOC has been counseling in the recovery field since 2003. With a passion to provide a true Recovery Oriented Systems of Care for all individuals and their supports, she co-founded Heart of Heart of Texas Region ROSC in 2011.  In 2017, Jamie was honored to receive the D. Frank Davis Professional and Community Outreach Award which is presented to individuals who have a demonstrated tenured dedication to the addiction profession while actively supporting the mission of recovery through their involvement in other key organizations. #RecoveryHappens
The Act Locally Waco blog publishes posts with a connection to these aspirations for Waco. If you are interested in writing for the Act Locally Waco Blog, please email [email protected] for more information.