Getting down to the Work of Art
By Luann Jennings
This fall Creative Waco, our local arts agency, will debut an eight-week course in business skills for visual, performing, and literary artists and arts students, along with three special professional development workshops.
The course is based on Work of Art: Business Skills for Artists, developed by Springboard for the Arts in St. Paul, Minnesota. I had the privilege of visiting St. Paul in July (where the high temperature was 83…) to be trained in the curriculum, and I'm excited to share it with Waco's artists and creatives. I've been teaching arts business development and entrepreneurship for a number of years, and the Work of Art program is a terrific framework for starting your creative career or moving it forward. Springboard's instructors have taught the Work of Art content "at arts organizations, libraries and colleges in over 80 communities in the Upper Midwest, and [it has been] replicated across the country by artists, arts organizations, and colleges and universities."
The eight sessions will cover career and business planning, goal-setting and productivity, communicating about your work, pricing, record-keeping, legal issues, and more.
We'll also hold three additional workshops using the Work of Art material. The first will be a free introductory session on Why Artists Need Business Skills, to help potential participants decide whether Work of Art is for them (date and location TBA).
Then, in November, we'll hold two special workshops. On Saturday, November 3, we'll cover Marketing, Branding, and Promotion; and on Friday evening, November 16, we'll talk about Fundraising and Grantwriting, with a special emphasis on the Creative Waco AMP Grant and Texas Commission on the Arts grants. Those registered for the eight-week course may attend the Marketing and Fundraising workshops for free, but registration will also be open to those not enrolled in the course.
Work of Art will meet weekly beginning the week of September 23 and will conclude the week before Thanksgiving. Participants may attend either a morning or weeknight session. The days and location are still being decided, but if you want to learn more when we have the info, sign up for Creative Waco's enewsletter, follow us on social media, or write to me at [email protected] and I'll send you the info as soon as I have it.
---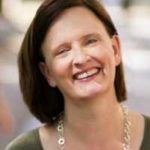 Luann Jennings is the Project Manager for Artist Professional Development at Creative Waco. She is a theatre director and has been working in arts leadership, entrepreneurship, and education for a long time. Luann and her husband Chuck, a jazz guitarist you can find playing locally, moved to Waco from New York City two years ago to invest in the arts community and cultural life here.
(Visited 19 times, 1 visits today)