Be a Pineapple for Waco!:About the Waco Tourism Ambassador Program
By Carla Pendergraft, Director of Marketing, Waco Convention & Visitors Bureau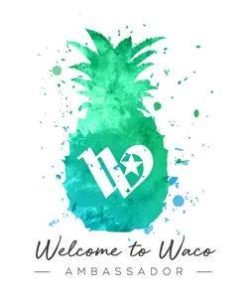 What's up with the pineapple? The pineapple has long been recognized as a traditional expression of welcome and hospitality throughout the South.  Appearing on all sorts of décor, including gateposts, door knockers, and fountains, the fruit symbolizes those things we appreciate in a home: warmth, welcome, friendship and hospitality. So it is not surprising that we have chosen the pineapple as the symbol of a new Waco Tourism Ambassador program!
 "Be a Pineapple"
There is an old saying that we should all be like pineapples: stand tall, wear a crown, and be sweet on the inside. We are asking Wacoans to be pineapples!  If we are more like a pineapple to our visitors (around 2.5 million annually), WE will become part of their lifelong memories. A happy visitor spends more money in our economy, thereby creating more jobs for Wacoans. Over 5,700 people are employed in the tourism industry in McLennan County – that's a lot of jobs! Wacoans that love our City are what create the memories people remember.
In the soft launch of this program we have received so many great ideas to move forward and had so much enthusiasm from residents, merchants and new organizations to Waco. So many have asked to be involved and offered their help, we appreciate it!
Making Visitors Feel Welcome
Need ideas? Here are a few ways Wacoans can make sure visitors feel welcome:
When you see someone who looks a little lost, offer your assistance with directions.
When you hear people ask about what there is to see and do in Waco, offer your recommendations and suggest something fun that Waco has to offer! Not sure about what's going on? Visit the Convention and Visitors Bureau website at: https://wacoheartoftexas.com/
If you own a business, use a pineapple as a conversation starter with visitors. Maybe a stencil of a pineapple on the side of your building with the hashtag #wacopineapple, or a real pineapple at the front desk.
When you see someone who looks like a tourist, reach out to them and ask them where they are from! Start a conversation! We have had visitors from all over the world recently.
There are so many ways to help people have a wonderful visit to Waco.
How the Program Works & How to Get Cool Swag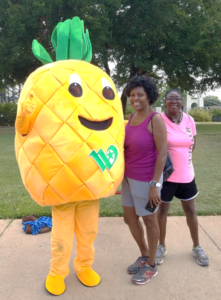 Just reach out and help a visitor in some positive way. Catch a photo of you and the visitor, and then nominate yourself (or someone else) at whatswiththepineapple.com. We'll send those selected a Waco Tourism Ambassador t-shirt or a pin.
Visitors to Waco can get involved, too. If someone in Waco goes the extra mile to make them feel welcome, the tourist can nominate them as a Waco Tourism Ambassador. Photos are needed so we can celebrate! Let's build that hashtag of positivity online!
The EVENT
We are launching the campaign with a free event, August 31st at the Waco Convention Center, Brazos Room South. Join us from 3 p.m. to 4:30 p.m., with a brief program at 3:30 p.m., and a performance by Waco's own, Holly Tucker who will unveil a new song specific to this program. We'd love to see as many Wacoans there as we can!
Share Your Waco Pineapples
Do you see a pineapple that a business is using as a conversation starter with visitors? Or have you spotted a pineapple used in an architectural element? Share them with us by posting on Facebook or Instagram, and use the hashtag #wacotxpineapple!
The Pineapple in History
Christopher Columbus encountered the pineapple on his second voyage to the Caribbean region. Due to its rarity, expense, and striking beauty, it became a special gift for gift-giving occasions.  Dinner guests served the exotic fruit felt particularly honored by a hostess who obviously spared no expense to ensure her guests felt special. Over time, it becomes incorporated into decorative elements in the home and in public spaces.
The Pineapple in Waco
Waco has long been a crossroads for travelers to Texas. The historic Suspension Bridge, built in 1870, allowed travelers to safely cross the Brazos River.
Pineapples appear as decorative elements in at least two downtown Waco locations: a wrought-iron fence in Indian Spring Park, and the Waco Foundation fountain in Heritage Square. If you find pineapples featured elsewhere in Waco, be sure to take a photo and let us know.
Want to be an extra in a video with Holly Tucker?
We're shooting a scene with Holly Tucker for our 'Welcome to Waco' Tourism Ambassador campaign video and we need some extras for a shot on Austin Avenue. (You don't have to do anything but clap and smile and it won't take long at all.) We'll be walking Austin Avenue in front of the Hippodrome. Everyone is welcome, wearing uniforms is fine. Dogs and kids are also welcome.
Date: August 21
Time: 10 AM – 10:45
Location: In Front of the Hippodrome
---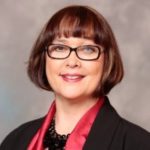 Carla Pendergraft is the Director of Marketing for the Waco Convention & Visitors Bureau, the official destination marketing organization for the Waco area. She has worked since 1990 in various positions within the Convention Center and CVB. She has a master's degree in business from Texas State University. Her early career was with Citicorp Diners Club in Chicago, Illinois in management and marketing communications.  Carla is the proud grandmother of Aviana, who is 6 years old, and a newborn granddaughter named Rose.
The Act Locally Waco blog publishes posts with a connection to these aspirations for Waco. If you are interested in writing for the Act Locally Waco Blog, please email [email protected] for more information.
(Visited 470 times, 1 visits today)