Towny Waco: Business on the Brazos – Waco Paddle Company
(Welcome to the Act Locally Waco/Towny blog series. Towny is an app that exists to connect consumers with local businesses. It's fairly new to Waco and is loaded with answers to the question, "Why local?" Through this blog series, the folks at Towny will be sharing the stories behind some of our high-quality, local products and helping you get to know some of our energetic local entrepreneurs. We hope you enjoy it! Supporting local business is a terrific way to support the Waco economy! Plus, it's just fun to get to know your neighbors. For more posts in this blog series, click here: Towny Waco.– ALW)
by Beth Whittington
Ross and Beth Harris have considered Waco their permanent home since 2003.  Ross was with a store called Outdoor Waco. Bicycle World bought Outdoor Waco and then sold the water rentals part of the business to Ross and Beth 2016. The couple, along with Beth's sister, Sarah Raley, rebranded the business as Waco Paddle Company.
All three of them had an interest in the outdoors – we're talking rock climbing, camping, mountain biking, swimming, canoe and stand-up paddling.   Beth was an outdoor recreation major at Baylor (Ross and Sarah's alma mater as well!) Before she and Ross had their first child in 2015, she had been the Director of Recreational Services at Methodist Children's Home for five years. Between her experience and Ross's experience with Outdoor Waco, it seemed like a great opportunity.
We met up with Sarah Raley, to learn more about the business of the Brazos. What we didn't know was – for Sarah, there is waaay more behind the word "marine" than water sports. Here's a gorgeous example of local leadership AND the, no doubt, interesting journey of this mother of two.
Sarah, how did you get involved in Waco Paddle Company?
"I came to Baylor in 2005. My husband, too…We left for me to go to law school in Austin. I joined the Marine Corps and I was a judge advocate — I was a lawyer in the Marine Corps — up until last year in Okinawa, Japan. We visited Texas before we permanantly moved back to the States. We were in Austin and Dallas and Waco, and we were just like – man, Waco is such a great place.
We really feel strongly that Waco Paddle Company can add value to people's lives. Get them outdoors. It's fun and relaxing; it's adventurous. It's an activity, exercise and you don't even mean it to be. Sometimes when you're on the water it feels like you're by yourself. There's nothing else going on. It's a fun thing to be a part of. No one gets off the water, and comes back in upset or disappointed."
Did you enjoy your time in the military?
"It was a very interesting, very valuable thing to go through, though there were certainly parts of it I didn't enjoy. I was prosecuting a sexual assault case and our judge was a reserve colonel getting his reserve time by coming over and presiding over some of our cases.
It turned out that he was an assistant U.S. attorney in Austin. He said, the kind of cases you just prosecuted, you would have had to be in my office for 10 years to have even been a fourth seat on a case like this and you're getting to do it. Overall, the experience was very, very good."
So, being a part of the community sounds like a huge value to Waco Paddle Company?
"We try to be involved in anything that makes sense as a watercraft rental business on the Brazos… When there are events on the water like TriWaco or Sharkfest, we provide kayaks for the lifeguards.
We do a quarterly river clean up with Keep Waco Beautiful where they bring in loads and loads of volunteers.
We want to be stewards of the river.  We want people to appreciate and care for not only the Brazos but Texas waterways in general, so we want to be involved in that.
Our dock is going to be the entry point for the swim portion of the IronMan!"
And you guys do all this with four kids under three years old!
"Maybe that's the reason. We all need something to pour our intellectual energy into because we're dealing with little kids all the time!"
What does Waco Paddle offer the community, specifically?
"We have stand-up paddle boards, we have single and double kayaks, and canoes. You can rent them anywhere from an hour to all day. We see lots of families coming out or people trying this out a first time or a group of girls coming out looking for something fun to do. Our clientele for rentals is very widespread!
What's awesome about kayaking, paddle boarding or canoeing – you can do it when you're older. It doesn't require a lot of physicality to do it. Anyone can do it!
We have infant life jackets. My niece that's going to turn one soon – she's gone out of couple times. We just put her in a little infant life jacket and she just sits right in front of you. My boys love it.
The rentals are so accessible. Our staff gets you set up, they get you your lifejackets. They show you how to hold your paddle; they show you how to do different types of strokes and they help you get on the water so it's so accessible for anyone. For families, for groups, for kids of all ages; it's so great.
Along with our rentals, we've been doing night paddles on Friday nights. You go out from 8-10PM and watch the sunset on the river. Paddling at night time is just a different type of adventure because it's dark. But, in downtown Waco all of the bridges are lit up and you're paddling by the light of the suspension bridge.
We've had people come out for every single one and they get off the water and say, when's the next one? We'll see you then! It's just different. It's so peaceful. There's even less ambient noise out there. It has a different feel to it."
What about for kids?
"We did camps this summer. (It probably doesn't hurt that it's like 100 degrees outside!)
The kids learned how to operate all of our different watercraft – kayaks, canoes, and stand up paddle boards – but in a really fun way. They played Capture the Flag and did races to practice the paddle techniques. They did an extended paddle trip down the Brazos.  They put in at the MCC dock and they would spend the entirety of that day paddling back to our dock.
EVERYONE loved it. We got great feedback from all the parents. We ended up with about 10 kids per session. We would do up to 20 kids per session, but we'd never have a ratio beyond one staff for every five campers."
What's new for Wacoans and Waco Paddle Co.?
We're planning on offering paddle trips to EVERYONE on Saturdays this fall. Kind of what we did for kids' camps, but we're going to do a different put in location. People would come to Waco Paddle Company and we would transport everyone and the boats to a put in location.
It takes paddlers out of the totally urban realm and takes people into more adventure. When you paddle on the Brazos, you don't see any homes or things like that, it gives you a good sense of adventure.
---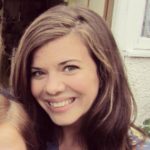 Beth Whittington remembers sitting on the Waco suspension bridge as a girl, visiting family friends. Legs dangling off, watching the Fourth of July fireworks spark the sky. Been a Waco local for the better part of 19 years.  Gaps explainable by the awkwardly untrue term of "ex-missionary." Beth thrives on: generating ideas + copywriting. Can't wait to: visit South Africa. Favorite part of Waco: Bangkok Royale + the HOTHTC. Wants: everyone in Waco to get Towny because it'll make life better for us all if we let it. 
Take your local support up a notch – pop in Towny + have a look around.
The Act Locally Waco blog publishes posts with a connection to these aspirations for Waco. If you are interested in writing for the Act Locally Waco Blog, please email [email protected] for more information.