Effective Drug Abuse Prevention education is a bargain for our community
By Cheryl Allen
If you have a child in the public school system, you probably already know — this is Red Ribbon week!
Red Ribbon is a national campaign observed annually on the last week of October.  It highlights the benefits of living drug-free. It also provides a valuable opportunity for adults to engage children and youth in dialogue about making positive life choices, including avoiding harmful substances. This year's theme "Life is a Journey, Travel Drug-Free" reminds us of the importance of avoiding substance abuse throughout our lives.
The Red Ribbon campaign began in 1985 when drug dealers killed DEA (Drug Enforcement Agency) agent Kiki Camarena. Camarena grew up in a dirt-floored house with hopes and dreams of making a difference. He worked his way through college, served in the Marines and became a police officer. When he decided to join the U.S. Drug Enforcement Administration, his mother tried to talk him out it. He told her, "I'm only one person, but I want to make a difference." After his death, his friends began wearing red ribbons to honor the sacrifice made by Camarena, and as a symbol of their commitment to live drug-free lives.
The movement spread and in 1988 Congress established Red Ribbon Week to bring awareness to the value of living drug-free, and to pay homage to all men and women who have made sacrifices in support of our nation's struggle against drugs.
Many schools have special activities planned, and VOICE is assisting them by conducting educational presentations and distributing red ribbons, banners, and other items.
The Red Ribbon campaign is an important, but small, part of VOICE's work. As a nonprofit funded by the Texas Health and Human Services Commission, VOICE offers a variety of free programs in schools and the community. Using an evidence-based curriculum, we teach healthy living skills, including tobacco, alcohol, and drug prevention. Visit texasschoolsurvey.org/report for data that reflects the critical need to reach children and youth at an early age.
VOICE also provides support for VASA (Voices Against Substance Abuse). This coalition is comprised of individuals from a variety of sectors who meet regularly to address ways to create a drug- and alcohol-free culture for youth in McLennan County. We encourage anyone who is interested in serving to contact us.
One of VASA's initiatives is to encourage residents to dispose of unused prescription medication properly. On October 27, the DEA (Drug Enforcement Agency) is conducting a Drug Take-Back Day in our community. Please visit takebackday.dea.gov for times and locations. Another option is to take the drugs to a permanent disposal site at the Baylor Police Department or come by the VOICE office where we can provide disposable bags.
When children and youth choose not to abuse drugs, the communities and individuals benefit. Students who remain drug-free do better in school, are less likely to end up in the judicial system, and have a better chance of becoming productive citizens. With that in mind, effective drug abuse prevention education is a good bargain for our communities.  The cost of a school-based prevention program is approximately $220 per student compared to the $4,000 per student costs associated with substance use treatment, emergency room visits, lost productivity, etc.
Please visit voiceinc.org for information about programs that address substance abuse prevention in our community.
---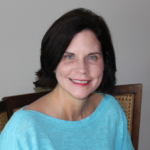 This Act Locally Waco blog post was written by Cheryl Allen. Cheryl has served the community professionally and as a volunteer for many years. She is the Director of Program Development for VOICE and is an adjunct lecturer in Civic and Community Service at Baylor University.
The Act Locally Waco blog publishes posts with a connection to these aspirations for Waco. If you are interested in writing for the Act Locally Waco Blog, please email [email protected] for more information.
(Visited 11 times, 1 visits today)