Cenikor's Waco Facility is now offering Medication Assisted Treatment (MAT) Services for Opioid Addiction
By Eric R. Jeter
In the midst of the opioid crisis, communities across the country face increased demands for prevention and substance use services.
According to the CDC young adult's heroin use has more than doubled within the past decade. More than 90 percent of people who use heroin also use at least one other drug, 45 percent of people using heroin are also addicted to prescription opioid painkillers and that prescription opioid drug overdoses has increased threefold in the last three years. In addition, an estimated 2.1 million people in the United States are afflicted with Opioid Use Disorder (OUD) related to prescription opioid pain medicines in 2016. There's an increasing number of infants born with opioid dependency and rising rates of diseases such as Hepatitis C, and HIV. It is safe to say that the United States is facing a very real crisis.
The silver lining in this cloud is that there are effective medications to treat opioid use disorder. The use of these medications in treatment is called MAT, which stands for Medication Assisted Treatment.
Many treatment programs and behavioral health providers are increasingly now provide MAT. Cenikor Foundation, a leading treatment provider with locations in Texas and Louisiana, offers MAT as one of multiple treatment methods.
In August 2018, Cenikor's Waco Facility began offering MAT (Medication Assisted Treatment) services for Opioid Use Disorder (OUD) in its 3015 Herring Avenue location. Opened in 2012, Cenikor Waco provides treatment services for individuals affected by substance use disorders in its detox and short stay residential programs. With the addition of MAT to its treatment services, Cenikor Waco is widening access to treatment for the community and providing patient-focused treatment designed to meet individual needs, thereby changing and saving more lives.
The goal of the MAT program offered by Cenikor's Waco Facility is to support an individual's efforts to remain abstinent from opioids and other drugs of addiction through the use of counseling, medication and case management services. The philosophy of the program is one of compassionate care with an emphasis on participant safety and personal responsibility.
Medicated-Assisted Treatment (MAT) is the use of FDA- approved medications, in combination with counseling and behavioral therapies, to provide a "whole-patient" approach to the treatment of substance use disorders.
As we seek to provide services to help those with an opioid use disorder achieve lasting sobriety, we recognize that no treatment is "one size fits all". Cenikor is committed to partnering with patients to design a treatment that best meets their needs. At Cenikor, we use new ways to gauge success beyond simply whether a patient in recovery has stopped using opioids. Our comprehensive approach aims to reduce relapse overdoses and infectious disease transmission among numerous outcome measures.
We continue to work with our referral partners as well as health care professionals to ensure individuals with opioid use disorder continue to have access to the most effective therapies.
Cenikor is a 501(c)(3) nonprofit organization, proudly serving over 1,000 clients per week to achieve better health and better lives. For more information please visit www.cenikor.org or call 1-888-CENIKOR.
---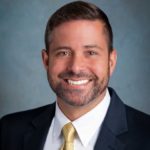 Eric R. Jeter has been with Cenikor Foundation since 2012. As Construction Manager he oversaw the construction and opening of Cenikor's Waco facility. After successfully running the Waco short stay and detox program he advanced to Regional Director. Eric now manages the Waco, Austin and Tyler locations. Eric is deeply committed to Cenikor's mission and helping those in need achieve better health and better lives. Additionally, Eric is the President & Owner of locally owned business Jeter Property, a custom home building and remodel company located in Waco.

The Act Locally Waco blog publishes posts with a connection to these aspirations for Waco. If you are interested in writing for the Act Locally Waco Blog, please email [email protected] for more information.