Holiday gifts that help Waco's artistic community thrive
By Bradi Zapata
The holiday season is quickly approaching, which means it's time to start stuffing stockings and wrapping presents. This year, get creative by giving a gift that helps Waco's artistic and cultural community flourish. A number of local arts organizations offer memberships, local art and fundraising projects that make great presents for the art fanatic on any shopping list. Here are a few Waco treasures that'll look great wrapped in a glimmering bow and placed under the tree.
Local Art
Local art may be slightly challenging to wrap in decorative paper, but with ample sizes, colors, textures and techniques, there's a piece for any wall needing a revamp. Purchase local art at a variety of places including Anthem Studios on Franklin Avenue, Christi's Interiors on Austin Avenue, Cultivate 7Twelve on Austin Avenue, Dichotomy Coffee & Spirits on Austin Avenue, Interior Glow on Franklin Avenue, Klassy Glass on Austin Avenue, Stanton Studios on Rogers Hill Road, Studio Gallery on West Waco Drive, The Art Center of Waco's traveling exhibition and The Findery on South Eighth Street.
Cultivate 7Twelve Membership
Since its opening in 2017, Cultivate 7Twelve gallery and event venue has helped further curate a fine arts audience in Waco. Cultivate offers two membership programs: Sower and Culturist. Sower memberships begin at $12 a month and provide one, three and six month payment options. The membership benefits include 15 percent off prints and notecards, two reserved seats at "Cocktails with the Curator," a newsletter with special event information and access to exclusive events. Culturist memberships begin at $35 a month and also provide one, three and six month payment options. Culturist members receive all the benefits from the Sower membership, an exclusive back patio party every First Friday, 20 percent off all classes and workshops, reserved seating at "Sound Sessions," 20 percent off "Palette" Art-to-Table dinners and discounted pricing when renting spaces. More information is available at waco7twelve.com.
Waco 52 Playing Cards
Waco 52 began in 2017 as an art exhibition in Austin, Texas, which showcased the talents of 52 artists from Waco and McLennan County. After the exhibition, the pieces were printed on decks of playing cards, many showcasing signature people and locations in Waco like Doris Miller and the Alico Building. Waco 52 allows residents to hold a piece of home in the palm of their hands and take it with them wherever they go. Retailing for $19.99, Waco 52 playing cards can be purchased at locations including Common Grounds, Dr Pepper Museum, Cultivate 7Twleve and Interior Glow. All proceeds go toward the growth and development of the creative sector in Waco. Purchase them online and see the full list of retailers at Creativewaco.org/Waco 52.
Waco Symphony Orchestra Tickets
One of the oldest arts organizations in Waco, the Waco Symphony Orchestra enriches the local creative community by bringing live classical music to Central Texas. Conductor Stephen Heyde leads performances, working with musicians from Waco and surrounding cities. Performances following the holidays include Venezuelan pianist Gabriela Martinez, the Waco Symphony Orchestra, Henry Winkler, and Haeun and Hayoung Moon, a talented brother-sister duo from a Waco-area high school. Tickets to all season concerts and special events are available at wacosymphony.org.
Waco Civic Theatre Membership
Waco Civic Theatre provides the heart of Texas with a wide range of theatrical productions and a platform for education. The theater produces six main stage productions each season, including classic dramas, Broadway musicals and comedies. 2018-2019 season memberships begin at $85 and are valid until May 20, 2019. If purchased before Nov. 8, the membership includes admission to "Once," "Steel Magnolias," "Shakespeare in Love," and "Mamma Mia." Individual performance tickets start at $16. Waco Civic Theatre also produces Season Extras and Children's Theatre performances. More information is available at Wacocivictheatre.org.
---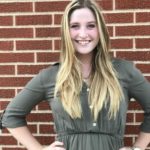 Bradi Zapata has been working with Creative Waco as the Marketing and PR intern since May. She is a senior at Baylor University majoring in Public Relations and minoring in Business Administration. She has a passion for writing, marketing, designing and photographing, because these platforms share the unique stories of inspirational individuals. Bradi has enjoyed being a part of Waco's flourishing creative community, as it is continually growing, adapting and thriving.
(Visited 36 times, 1 visits today)