Sustainable Waco: Happy America Recycles Day!
By Anna Dunbar
America Recycles Day (ARD) has its 21st anniversary this year. What many don't know is that ARD has its roots in Texas, central Texas in fact. Texas Recycles Day began in 1994 as the idea of two Texas Commission on Environmental Quality employees, Kevin Tuerff and Valerie Davis. I met them while I was at the agency and have always been impressed with their creativity. They came up with the concept of designating a day to promote recycling in Texas, but then of course they had to wrestle with the question of what day. They wanted a day that was far enough away from Earth Day (April 22nd), but they did not want it to get mixed up in all the media in the run up to Election Day.  They picked November 15th .
Eventually, Texas Recycles Day was transformed into America Recycles Day. The first national America Recycles Day was held November 15th, 1997 and it has been celebrated annually ever since.
What about America Recycles Day in Waco? There is a lot of energy behind recycling in Waco because our Waco Landfill is running out of space for trash. If you want to recycle in and around Waco, here's what you can do:
Do you want to get started recycling in your home?  First, Waco residents should note that up to 2 blue carts for curbside recycling and 1 green yard waste cart are available for no extra fee. Please call (254) 299-2612 with questions or to request a blue or green cart on Monday through Friday from 8 AM until 5 PM.  Para informacion en Espanol: (254) 299-2612.  You can also go to the City of Waco Recycling Service Website and complete a request form.  On the website you will find information about the recycling program including a calendar with "blue cart weeks" and "green cart weeks".  You can also request a printed calendar be mailed to you.
Visit the Cobbs Convenience Center to recycle! Anyone from anywhere can bring the following items at no charge regardless of residency.   Please rinse items which have contained food or drink.
Plastics #1 – #7, all colors. We cannot accept Styrofoam.
Glass bottles and jars, clear, brown, blue and green.
Metal, including steel or "tin" cans, aluminum cans, and aluminum pie plates.
Paper, such as magazines, phone books, cardboard, junk mail, printer paper, envelopes with windows and stapled paper.
Cooking oil (liquid only, please no solid grease)
Household batteries
Waco residents can also recycle big items (such as scrap tires, appliances with Freon and electronics) at Cobbs. Some items may have a fee.
Become a part of the "blue bucket brigade!" – Mission Waco is asking the public to donate food waste for composting and is making buckets available for the process. One can obtain a blue bucket at the greenhouse, located on the corner of North 15th Street and Colcord Avenue, next to Jubilee Food Market. Instructions and sawdust are available to help you with diversion of your organics for composting.
Do you plan to fry a turkey for the holidays? Small quantities of cooking oil can be mixed with kitty litter, doubled bagged, and placed in your trash cart. Please do not pour cooking oil or grease down the drain; it can clog pipes and the City's sewer system. You can properly dispose of the cooking oil or grease at 5 stations located around the city; go to Waco-texas.com or call 254-299-2612.
Recycle your live Christmas tree at the Chipping of the Green on January 6 at Paul Tyson field from 10 AM until 3 PM. Keep Waco Beautiful partners with City of Waco Parks and Recreation to turn your tree into mulch. See Keep Waco Beautiful's Facebook page to learn more.
Replace your alkaline batteries with rechargeable ones. Newer models can charge in as little as 15 minutes! It saves you money and helps the environment at the same time.
Instead of disposable plates and utensils, serve food on real dishware. Get those dishes out and use them! Your mom and grandma will be so proud! Also, prevent food waste: Ask friends to bring containers for leftovers or get that blue bucket from Mission Waco!
Electronics and appliances: Waco residents can take electronics and appliances to the Cobbs Recycling Center with proof of residency. There will be a fee for appliances containing Freon. If you are not a Waco resident, you can take appliances without Freon to one of Waco's metal recyclers. Appliances with Freon can be taken to the Waco landfill; again there will be a fee. Many electronics (except TV's) can go to Goodwill. Best Buy accepts electronics for recycling; Best Buy will charge a fee.
Why all of this discussion of recycling during the holidays, you might wonder. It's because Americans produce more trash during the holidays than any other time of year! It's estimated to be 25% more. Between the wrapping paper, disposable plates and cups, Christmas advertisements and cards, and plastic shopping bags – it's hard to keep track of everything we dispose of during those busy months. And, we pile it all in a bag, tie the bag, and put it in the grey cart to be set out and "disappear" forever.  But, it doesn't really disappear, does it?  With some effort, we can all do a better job of recycling. The future generations will thank us!
---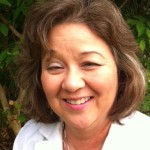 Anna Dunbar is the Environmental Programs Manager for the City of Waco Public Works Department. She has been working with the City of Waco since August, 2012. Anna has a Bachelor's Degree in Biology from Baylor University and a Master's Degree in Environmental Science from the University of Texas at Dallas.  She and her husband live in Woodway, where she recycles as much as she can! She is also active in the Central Texas Audubon Society and Waco Rotary.
The Act Locally Waco blog publishes posts with a connection to these aspirations for Waco. If you are interested in writing for the Act Locally Waco Blog, please email [email protected] for more information.
(Visited 58 times, 1 visits today)