By Gary Wardlaw
I was four when my pops left. I remember it being dark and there was yelling—a lot of yelling. A door slammed, the car started and it was four years before seeing him again. I didn't know it then, but from that moment on, I would grow up in what our society calls a "broken family." This meant that there would be no father in the home to teach me how to shave or how to respect women. No one to teach my sisters what respect and real love looked like from a male. The chances of experiencing a home with two loving parents became a faint longing. As a result…depression, low-self-esteem, anxiety, anger, insecurity, lack of self-acceptance, daddy issues, commitment issues, all of that and more ran rampant through our childhood. I did not know it then, but that night would go on to impact me in ways I could not have imagined.
I wish that was where relationship ruptures ended…but it wasn't. Soon, bigotry and racism became another method that exacerbated the negative view I had accepted of myelf. It was sixth grade when the new girl moved to my hometown. She was smart, beautiful…and blonde. Her dad, well, he was the new head surgeon in town. While I won't bore you with the nuanced details, I will share what I remember as "the phone call." I ask to speak to her over the phone only to hear that their daughter could no longer speak to me. If she wanted to mess up her life when she is 18 then that is her choice. From then, to my freshman year in college, the same cycle repeated. I like girl…girl likes me…we date…parents find out…relationship ends because of my color, not my character.
How are the stories that I shared relevant to the Relationship Clinic of Waco? Well, they are my lived experiences, and these experiences are part of what made me want to establish a practice where relationships can be made whole and where people can heal from racism. Through my own counseling journey, I was able to discover that attachment injuries from my broken family system played a major role in the way I negatively viewed myself. Why did my dad not want me? Why was I good enough to be entertainment on the field or on the wrestling mat, but not good enough to date? The logical answers I was able to come up with were…"you are not good enough and you are not worth it." These core beliefs opened up the flood gates of my mental health struggles.
Maybe your story is not that your dad left when you were a kid. Perhaps your story is that you are in a new romantic relationship and before saying "I do," there are some things you want and should talk through. Or maybe you want to strengthen your relationship, or you are seeking to mend a relationship that has ruptured in the past but that you haven't taken the time to repair. Whatever your story may be, whether it's with a spouse, parent, sibling, boss or even relationship with God, I am fully-committed and well prepared to come along side of you in your journey of reconciliation, development and restoration.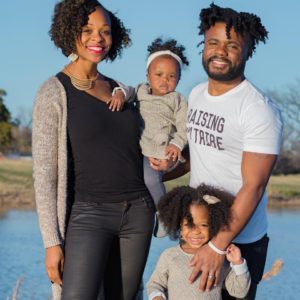 My wife and I wanted to establish this practice here in Waco to be a resource for our community. We love Waco and we firmly believe that The Relationship Clinic will help our city become a stronger community by helping relationships thrive, bringing families closer, and by eradicating racism. If you or someone you know could benefit from seeing a therapist, take the next step and visit our website. There you can learn more about me and our practice. You can also schedule a free 15-minute consultation or book your appointment. Our website is www.trcwaco.com.
So now that you know how The Relationship Clinic was birthed from and why we started, I'd like to end by sharing our vision, mission, purpose statements and services:
Our Vision
To see:
Relationships live up to their fullest potential
Relationships strengthened and restored
Marriages, families, and other interpersonal relationships thrive
Our Mission
To see relationships made whole. We want to help people overcome the resistance and reservation often associated with counseling by helping them focus on living in healthy community with others. As reflective in our marriage, we believe functional relationships are essential to anyone's healthy well-being.
Our Purpose
We recognize that we live in a world that revolves around relationships. At some point in the circling of people in your life, it is inevitable that conflict will arise. We are committed to personal resolve and conflict management.
Conflict can arise between a husband and wife, brother or sister, parent and child, a boss and employee, and even Christ followers and God. No matter the dynamic, relationships are inherently woven in the threads of life.
Here at The Relationship Clinic, we specialize in facilitating the process of maintaining, creating, or restoring relationships in the following situations
Shaken to its core and couples are at a loss on how to bring it back (i.e. infidelity, loss of love
Have decided to embark on the journey toward marriage (i.e. engaged)
Have said "I Do", but have recently lost the connection that was once there,
Walked away from the Christian faith,
Interested in exploring the potential for a new relationship.
Products and Services
50-minute pre-marital therapy sessions
50-minute marital therapy sessions
50-minute individual sessions
90-minutes group marital sessions
Relationship Enrichment Weekends (Marriage Lock-Inns)
Tele-mental Health or Therapy (Online Counseling)
Race-Relation Counseling
Workshops/Seminars
---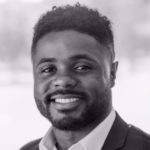 Gary Wardlaw is the founder and co-owner of The Relationship Clinic of Waco. He is licensed as a Professional Counselor in Texas and Virginia and is licensed as a Marriage and Family Therapist in Virginia. Prior to relocating to Texas, Gary served in a Christian group practice where he primarily saw couples and families. He also has experience working on adolescent, adult, and geriatric psychiatric units. Gary graduated from Liberty University in 2012, earning his M.A. in Marriage and Family Therapy. He has recently developed a passion to combat racism through discussion and education, while helping those who have experienced racism outwardly or systemically though talk-therapy. He can be contacted at [email protected] or by calling 254-294-7572.
The Act Locally Waco blog publishes posts with a connection to these aspirations for Waco. If you are interested in writing for the Act Locally Waco Blog, please email [email protected] for more information.
(Visited 47 times, 1 visits today)