Rising from Ashes: Yoga contributes to Holistic Healing from Trauma
By Jaja Chen & Bonnie Finch
Trauma can be debilitating for individuals, couples, families, and impacts our greater Waco community. We have seen from the #MeToo movement in our nation this past year ways that speaking one's story can empower and remove stigma in confronting and talking about trauma and its impacts.
Trauma includes but is not limited to interpersonal trauma such as physical, sexual, psychological, emotional or spiritual trauma and is can be a shock to one's body, mind, and spirit. When thinking of trauma and post-traumatic stress disorder (PTSD) recovery, we may not always think of yoga. However, researchers in the field of trauma continue to find how our bodies physically remember trauma and how body-based approaches can play a pivotal role in holistic trauma recovery.
When we become activated and triggered, our bodies go into a state of stress, also known as Fight/Flight/Freeze. We leave the present moment and may go back to when the traumatic event(s) occurred. We enter into a survivor mode – our blood pressure increases, our breathing becomes short and quick, and our heart begins to race, just to name a few of the stress responses. Once triggered, it can take our bodies nearly 8 hours to get back to optimal functioning level.
This physical body response impacts almost every system including our digestion, hormone outputs, cardiovascular system, muscles, and bones. The longer we are in the triggered response, the more physical impacts it can have on our bodies. By learning grounding and centering techniques and slowly adding mindfulness and meditation, we can teach our bodies to recover faster and move into the present moment.
Yoga also empowers us with choice.
Many survivors of trauma may continue to feel shame regarding loss of power and choice in the midst of difficult situations. Through guided, easy movements, we can work on finding ways to bring positive choice back into lives. These seemingly simple movements begin to create a BRAVE space inside us. We use the word "brave" space instead of "safe" space because we do not want to assume that our students feel safe, or that they have to feel safe. We try to help establish courage within our students to let them know that whatever they are feeling is okay.
While yoga is about coming into the present moment, it is more about ACCEPTING that moment just as it is. When we show up with courage, we begin to develop compassion for ourselves. The physical movements of yoga inspire curiosity – to not only help the body feel good – but to bring back a sense of sacredness, peace, and self-love. Learning the skill of coming into stillness allows that peace to unfold into every aspect of our lives.
While not a quick fix, these skills are what we strive to practice every day for the rest of our lives. We are eager to share these tools with you and our Waco community as well. We invite you in joining us in our practice.
At Enrichment Training & Counseling Solutions, we love providing holistic trauma recovery. Our upcoming Phoenix Yoga series provides trauma-sensitive yoga, meditation, and trauma education to participants. We will be co-leading this 8-week yoga program in upcoming weeks this spring. For more information and to register see our website: https://enrichmenttcs.com/groups-events/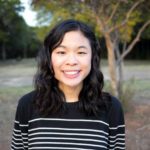 Jaja Chen, LCSW, CDWF is a private practice therapist in Waco through Enrichment Training & Counseling Solutions specializing in PTSD, maternal mental health, and compassion fatigue. As an EMDR Trained Therapist, Jaja loves providing holistic trauma recovery to the Greater Waco community. Jaja can be contacted via email at [email protected] or via webpage at http://enrichmenttcs.com/meet-jaja-chen/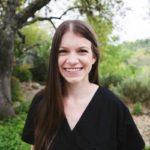 Bonnie Finch, is a Licensed Massage Therapist MT #129813 and a 500 Hour Registered Yoga Teacher. She has almost 3 years of teaching experience and has trained with Warriors at Ease teacher training for trauma recovery. Bonnie specializes in helping people evoke the relaxation response, to foster healing from within. Bonnie can be contacted via email [email protected] or via webpage https://enrichmenttcs.com/meet-bonnie/
The Act Locally Waco blog publishes posts with a connection to these aspirations for Waco. If you are interested in writing for the Act Locally Waco Blog, please email [email protected] for more information.