MCH Family Outreach Center in Waco Opens to the Public
by Karleigh Conway
After months of planning, design work and construction, the new MCH Family Outreach Center in Waco opened its doors on Jan. 7, 2019. The center is located at 524 West Waco Drive.
The center includes second-floor office space for the Waco MCH Family Outreach team and features several work and meeting areas, a conference room and a sensory room for staff to work with children and families utilizing trauma informed-techniques. The building also has a large collaborative community space for outreach programs, trainings, meetings, and community events.
The center hosts scheduled Family Solutions, Gap and Parent Education programming organized and taught by the Waco MCH Family Outreach team. Additionally, the team has already hosted other organizations in the collaborative space as Child Protective Services recently led a Pathways to Permanency course for kinship caregivers at the center.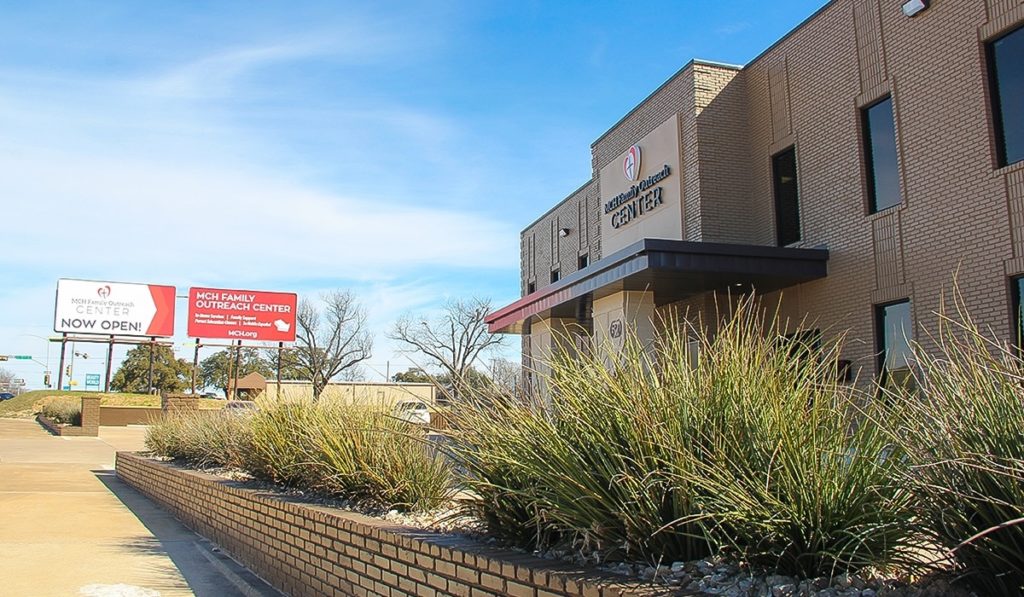 The second phase of construction will build-out the first floor of the 10,000-square-foot building to provide room for even more services to the community. Moe Dozier, vice president for programs at Methodist Children's Home, said the new center helps MCH fulfill the commitment the organization made to the community at its founding nearly 130 years ago.
"MCH has and continues to actively serve children, youth and families at the highest level," Dozier said. "Our dedication has led MCH to diligently review, analyze and improve all areas of the organization through the years. This expansion is a reflection of our active response to offering hope to the communities we serve."
Traci Wagner, program administrator for the Eastern region of MCH Family Outreach, said the center helps MCH Family Outreach achieve their primary goal of strengthening families to help them provide a safe, stable and healthy family environment.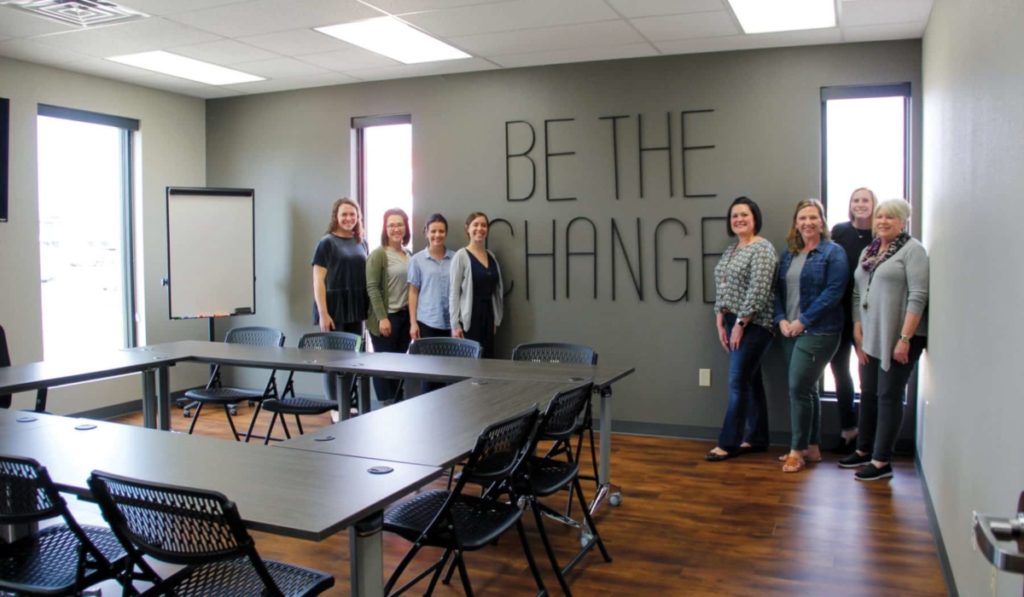 "We believe families are the strength of our communities and the natural place to help children develop to their fullest potential," Wagner said. "We are continuing to partner with families to help build safe and healthy children and communities. This new space is in the center of the Waco community and provides us with the space and resources to creatively meet needs."
Brooke Davilla, director of MCH Family Outreach in Waco, said she and her staff are excited about working from a new location that is easily identifiable in the Waco community.
"The new center is a space we hope will be seen as welcoming, safe, available, and approachable to all families," Davilla said. "As we serve children, youth and families and host others in the center, we will work to honor this space and be good stewards of this opportunity to expand as an outreach team. We have a great responsibility but we also have great excitement."
Dozier said he is grateful for the opportunity to serve the community in new, creative ways.
"We are thankful for this opportunity and we are thankful for the hard work and time that has been invested in MCH Family Outreach Center so far," he said. "This center will have long-lasting impacts on the Waco community as MCH continues to proactively put hope into action."
MCH Family Outreach will host an open house celebration for community partners, local officials and others on Friday, Feb. 15. In addition to Waco, MCH serves communities across Texas and New Mexico through Family Outreach offices in Abilene, Bryan, Corpus Christi, Dallas, El Paso, Houston, Killeen, Lubbock, San Antonio, and Tyler, Texas; and Albuquerque and Las Cruces, N.M.
---

Karleigh Conway. is a public relations officer with the development team of Methodist Children's Home.
The Act Locally Waco blog publishes posts with a connection to these aspirations for Waco. If you are interested in writing for the Act Locally Waco Blog, please email [email protected] for more information.