Could you provide a crucial work relationship for a young person?
By Jeremiah Banks
Matt, Marci, Trista, Donna, Kevin, Kayla – these are the names of people who came into my life and helped me learn about work. They pushed me to grow when I least expected it and needed it the most. As I stumbled (or more personally for me – overthought) my way through each job I've had, from bagging groceries at Albertson's, to interning with my Youth Pastor, to working with neighborhood youth, and now as a school social worker here in Waco at Communities in Schools (CIS) of the Heart of Texas, these people walked alongside me and helped me in my journey into the sometimes weird and confusing world of work.
Here at the Workforce Development Program at CIS of the Heart of Texas, we talk a lot about the world of work. We serve young people from 16-24 years old. We meet them in school and out in the community looking for jobs, trying to get into college, going back to get a GED, and exploring careers. Our job through the Temporary Work Experience Program is to walk alongside them in their journey into the world of work.
Work plays a central role in each and every one of our lives. You can't escape it. Think about it. What's one of the first questions you ask someone new when you meet them? If you're like most, "What do you do?" is one of the first questions off of your lips.
Yet, if I can be honest for a second, who hasn't had a moment in life when that question caused anxiety – a point of transition in your life, a switch to a new job, or a time when you didn't know what you were "doing?" It can make you feel a bit lost.
This is where we meet nearly every one of the young people in our Workforce Development Program — in transition. Imagine a young mother, balancing GED classes and a part-time job that is just enough to pay the bills, or a young man looking for a job while living with family after graduating high school. Each young person we meet is in transition, trying to "take that next step" or "get back on their feet." They are not quite sure which way to turn, meanwhile the world continues to spin around them. In the midst of the uncertainty and the spinning, the one thing each and every one of them unflinchingly knows is that they need to find work. But there a plenty of things they don't know: What do I want to do? What CAN I do? How do I find work? How do I keep at it even when I run into roadblocks? How do I succeed and move up and build a career? How do I even get started?
Relationships
I have found that in times of transition — where these young people find themselves — relationships make all the difference.
At CIS, we believe in the power of relationships. Through our Temporary Work Experience Program, CIS partners with local businesses/organizations to provide internships for young people. The interns work for up to 20 hours per week for 6-8 weeks. I am convinced that the internships that make the biggest difference are the ones where the young interns make a key relationship. They find their own "Matt" or "Donna," a person who helps them develop good work habits and basic work skills, and beyond that, invests in them personally. In my own personal experiences and in my work with the Temporary Work Experience Program, I have learned that relationships help us grow in ways we never expected. They can help us understand ourselves. They can help us gain crucial insights into our skills, character, and interests. We gain opportunities to grow through the relationships we build. Relationships help us grow personally, help us overcome barriers, and help us enjoy our place in life while moving toward whatever is next.
The Temporary Work Experience program at Communities In Schools of the Heart of Texas is an opportunity for young adults ages 16-24 who are interested in increasing their job readiness skills. Participants work at a part-time internship with a local business or organization for up to 20 hours per week for 6-8 weeks. Participants are also matched with a Career Coach at Communities In Schools who will support them with through counseling about financial literacy, resume development, job search assistance, and more.
Are you interested in hosting an intern at your business or organization? The interns are paid through the work experience program, so the only cost to you is your investment of time and interest in the young participant. Who are the Matt's and Marci's in your life? Would you be willing to be a Trista or Kayla for a young person in transition?
---
Potential candidates for the internship program or local businesses/organizations who are interested in hosting an intern (for free!) are encouraged to contact Jeremiah Banks at [email protected] or by phone at 254-753-2006, ext. 2024 for more information on eligibility. The Workforce Development program at CIS is made possible through a partnership with the Heart of Texas Workforce Development Board.
---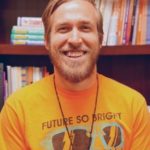 Jeremiah Banks is a Workforce Coordinator at Communities in Schools of the Heart of Texas where he works alongside local business/organizations to build internships for In-School & Out-of-School Youth to help students explore careers, build job skills, and foster key relationships that will help them succeed in work and achieve in life. If you are interested in learning more about how to host an intern through the CIS Temporary Work Experience Program, you can contact Jeremiah at j[email protected] or 254-753-6002 ext. 2024.
The Act Locally Waco blog publishes posts with a connection to these aspirations for Waco. If you are interested in writing for the Act Locally Waco Blog, please email [email protected] for more information.
(Visited 17 times, 1 visits today)