Fighting Against Racism: Becoming Anti-Racist Wacoans
by Jaja Chen
On January 17, 2019 at Baylor University, we had the opportunity to hear Jemar Tisby (see news report) speak on fighting racism in our communities, cities, and congregations.
We can see through Waco history the impacts racism had on our city through the lynching of Jesse Washington in May 1916. Regardless of what one may think regarding Washington's case, the fact that there was a lynching in downtown Waco with thousands of spectators should be enough to reveal the deep, pervasive, and horrific impacts that racism can have on people and our town.
While this blogpost is too limited of a space to expand on what Tisby shared regarding the history of racism and present realities of racism in the United States, I encourage you to follow-up with his newly released book The Color of Compromise and/or podcast series Pass the Mic to learn more.
Some practical application points that Tisby challenged us with include the A.R.C. response in the fight against racism. Awareness, Relationships, and Commitment (A.R.C) framed the latter part of his lecture and is a response to racism in our nation. Tisby defined racism as a "narrative of racial difference" – meaning the ongoing story and narrative in our culture and communities in which people are seen or treated differently as a result of the color of their skin. And in order to be anti-racist, Tisby called for intentionality amongst peoples to go against racist thought, responses, behaviors, and/or complacency.
Seeking to be anti-racist means having Awareness of the issues – learning about what racism is, how it impacts individuals and systems around us, and the impacts racial trauma has on people. Reading books can help you to learn more about racism and increase your perspective on the history of racial issues in America. Some books I often recommend include: The New Jim Crow by Michelle Alexander, Between the World and Me by Ta-Nehisi Coates, I'm Still Here by Austin Channing Brown, Prophetic Lament by Soong-Chan Rah, and Just Mercy by Bryan Stevenson. Documentaries like 13th on Netflix can also be informative.
Building Relationships with people requires us to step outside of our own spheres and to get to know people from backgrounds different than our own.
As you think of the friendships and relationships in your life, how diverse are they? Do you know and spend time with people from different racial/ethnic and/or cultural backgrounds?
Seeking to build bridges takes time and requires us to get out of our comfort zones. This can be a challenge for us as individuals and for organizations and businesses. At Waco Cha, we have strived to intentionally network and build relationships amongst individuals, businesses, and organizations with cultural backgrounds different than our own. Our lives are enriched when we have friends and community that value each other for who we are, the culture we are a part of, and the gifts and talents that we each bring to our Wacotown.
When it comes to engagement with people different from your culture, our local Community Race Relations Coalition hosts events and community gatherings throughout the year for members of the Greater Waco community. Visiting restaurants, stores, or churches different from your own racial or ethnic background can also help introduce you to new cultures. For business owners – consider joining the Cen-Tex African American Chamber of Commerce and Cen-Tex Hispanic Chamber of Commerce to build bridges and community amongst people of color whom you may not otherwise have connected with.
And lastly C for Commitment. This is often where we get stuck. We may be informed about racism and have friends of different cultures; however, in the end, if we do not seek to fight again social injustice in our own midst, the effects go only so far.
We need to have a commitment to fighting against injustices in our community. Engagement can include giving of our time or resources to supporting local non-profit and advocacy organizations. Advocacy organizations such as Waco Immigrants Alliance strive to advocate on behalf of immigrants, families, and those impacted by detention and mass incarceration in our community. Non-profits such as Greater Waco Legal Services and American Gateways strive to provide affordable legal services for individuals and families in our midst. And organizations such as Grassroots Community Development, formerly Waco Community Development, strive to cultivate healthy and diverse neighborhoods in Waco.
These are just a few of the many non-profit and advocacy organizations doing the work of justice daily in our town.
As I have challenged you all before – what is your response in being part of the change in our city? Is it to increase your awareness of racial issues? To begin or continue to build relationships with those whom are different from yourself? Or to commit to further or increased engagement against social injustices in our town?
May we each strive to be anti-racist Wacoans and to recognize that the fight against racism did not just begin or end with Martin Luther King, Jr. and the many courageous civil rights advocates that came before us. We each have a responsibility in building a better Waco.
---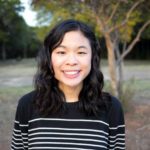 Jaja Chen, LCSW, CDWF is a private practice therapist through Enrichment Training & Counseling Solutions specializing in PTSD, trauma, maternal mental health, and compassion fatigue. As an EMDR Trained Therapist, Jaja loves providing holistic trauma recovery to the Greater Waco community. Alongside her trauma therapy work, Jaja and her husband also run Waco Cha, an organic bubble milk tea stand, at the Waco Downtown Farmer's Market. Jaja can be contacted via email at [email protected] or via webpage at http://enrichmenttcs.com/meet-jaja-chen/.
The Act Locally Waco blog publishes posts with a connection to these aspirations for Waco. If you are interested in writing for the Act Locally Waco Blog, please email [email protected]for more information.