Better Living for Texans: Activity Matters
(As I'm sure most of you probably know, one of our Prosper Waco community goals is "McLennan County residents will live healthier lifestyles and access the best available care." With that in mind Act Locally Waco is teaming up with Better Living for Texans to bring you a monthly blog post full of tips for healthy living. For more of the posts in this series, click here: Better Living for Texans. – ALW)
By Kelli Niemeier
Like most people, you've probably heard that physical activity, including exercise, is good for you. If you're already active, keep up the good work! It may even be time to push yourself a little harder, try a new activity, or find new ways to add exercise to your daily life.
Why is Physical Activity Such a Big Deal?
Exercise and physical activity are important to the physical and mental health of almost everyone. Being physically active can reduce the risk of developing some diseases and disabilities later in life. In some cases, exercise is an effective treatment for many chronic conditions. For example, studies show that people with arthritis, heart disease, or diabetes benefit from regular exercise. It can also help with high blood pressure, balance problems, or difficulty walking.
What's the Difference Between Physical Activity and Exercise?
Both terms refer to the voluntary movements you do that burn calories. Physical activities are activities that get your body moving. This could be gardening, walking the dog, raking the leaves, or taking the stairs instead of the elevator. Exercise is a form of physical activity that is planned, structured, and repetitive such as weight training or an aerobic class. Both physical activity and exercise are important and can help improve your ability to perform everyday activities. In fact, exercise and physical activity benefit every area of your life. They can:
help maintain and improve your physical strength and fitness
help improve your ability to do the things you want to do,
and help you improve your mood and overall well-being.
You probably noticed the key word is you! Whatever your abilities are, the key is to match your physical activity to your own needs and abilities. For some people, swimming can be a great alternative to running for an aerobic exercise. For others, a slow walk around the corner and back is a big achievement.
As a guideline, the Centers for Disease Control (CDC) recommends that we get 30 minutes of physical activity per day. Does that mean that you need to go on a 30-minute run? No! You can break up your physical activity throughout the day such as 10-minute intervals. Remember to find activities that you enjoy. If you don't enjoy what you're doing, more than likely, you won't stick to it! Find friends in your community to be physically active with. Making exercise and physical activity social could help to reinforce your behaviors.
What's New with Physical Activity in Waco?
Get into the habit of getting healthy with a FREE 8-week Walk Across Texas Program. The Texas A&M AgriLife Extension Service created this annual program to help Texans increase physical activity. The program is designed for teams and individuals to register to walk the 832-mile goal of essentially walking across the great state of Texas. This program is ideal for families, friends, children, and organizations to encourage physical activity. For questions, FAQs, and to register click here http://walkacrosstexas.tamu.edu/. Grab your tennis shoes because Walk Across Texas officially started on March 4 here in McLennan County!
Pairing Physical Activity with a Healthy Lifestyle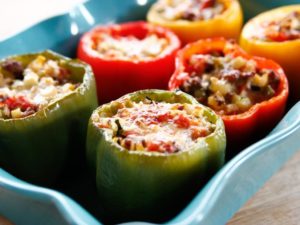 Of course, we can talk about the importance of physical activity all we want, but let's not forget the role that other aspects of our lifestyle play into our overall well-being. This includes getting 8 hours of sleep every night, finding ways to reduce stress, and eating a healthy, balanced diet. For a healthy diet, try to increase fruit and vegetable consumption, eat sensible portions, and enjoy your food! Check out this stuffed bell pepper recipe that is sure to impress! (BONUS: This recipe serves up to 8 people with a cost per serving of $0.89!)
---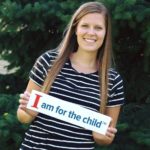 Kelli Niemeier is a Nebraska native who is pursuing a Master of Public Health degree at Baylor University. She is currently an intern with Texas A&M AgriLife Extension Service in McLennan County and is working with the Better Living for Texans program. She is passionate about empowering communities to improve health and well-being. Kelli has learned to call Waco her home away from home. She especially enjoys the small-town atmosphere and charm of Waco and trying local food. Kelli is also an adventurer at heart who loves to visit U.S. National Parks!
(Visited 65 times, 1 visits today)