Press release: The Deep in the Heart Film Festival announces: Kodak Filmmaking Masterclass, Working Actors Panel, Filmmaking Locations Tour
Waco, TEXAS (March 11, 2019) Deep in the Heart Film Festival collaborates with industry professionals and government officials to bring innovative film education to Waco. On Saturday, March 30th the Deep in the Heart Film Festival presents three educational sessions that dive into the art and business of filmmaking in Central Texas. Festival VIP pass holders receive access to these sessions in addition to all films and parties. Individual tickets for the sessions are also available for the first time through the Deep in the Heart website: www.deepintheheartff.com    
Super 8 filmmaking workshop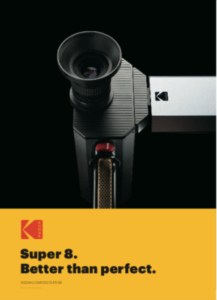 This Super 8 filmmaking workshop, presented by Kodak, covers a brief history of Super 8, and focuses on using Super 8 film today – discussing (and showing) films and music videos, highlighting what film stocks are available, and diving into how to find and choose the best camera for your projects. In addition, attendees get a sneak preview of the new, yet-to-be-released, Kodak Super 8 camera with digital display. Deep in the Heart is one of the first festivals to profile the camera. Plus, attendees get hands-on experience filming with super 8 cameras and film.
About Kodak Presenter, Norwood Cheek:
Norwood Cheek's passion for filmmaking began when he was 15, making in-camera edited Super 8 short films. He combined his love for film with music and began shooting and directing music videos – primarily on Super 8 and 16mm. He has directed more than 80 music videos for such artists as She & Him, the EELS, SuperChunk, AFI, Ben Folds Five, French Kicks and Squirrel Nut Zippers. He directed and ran the Flicker Film Festival in Chapel Hill and Los Angeles from 1994-2010 and wrote the Flicker Guide to the World of Super 8 filmmaking. He has led Super 8 filmmaking workshops at festivals, art centers, museums and universities around the world.
Session is March 30th at 1:30 pm. Tickets available at www.deepintheheartff.com
Panel Discussion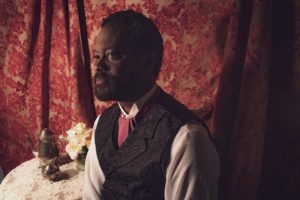 Sam Henderson, Baylor University Lecturer of Theater and Film, facilitates a panel discussion including Texas talent agents and working actors from both Austin and Dallas. This is an open and informative discussion on how to land roles for both TV and film in Texas. With shows like "Queen of the South" and "Fear of the Walking Dead" currently filming in Texas, this panel will be of great interest to Waco area talent looking to appear on screen.
Session is March 30th at 3:30 pm. Tickets available at www.deepintheheartff.com
Film locations Tour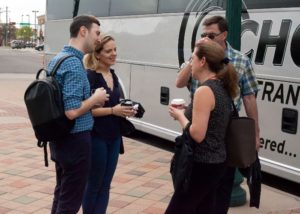 The Film Locations Tour is a guided tour of Waco film sites for film scouts and filmmakers, conducted by the Waco Film Commission and Convention & Visitors Bureau. The is a driving tour of Waco aboard a motorcoach with possible stops at the Historic Village, Brazos Park East, and other locations. Attendees will have all their questions answered regarding filming Waco, find out about the benefits of production in Central Texas, and network with attending filmmakers.
The session is March 30th at 10:00 am. This is a free event, but tickets are required. Please reserve your seat through www.deepintheheartff.com.
For further inquiry, please contact Festival Co-Director, Samuel Thomas at [email protected] or 817-800-0643