Pedal car partnership provides authentic, real world learning (and pay!) for high school students
By Clay Springer
Last May, three local entrepreneurs came to me with a challenge. They had purchased a 14- passenger bicycle car six months earlier and launched "Waco Pedal Tours" (WPT), a startup providing entertainment tours in Waco's downtown.
Cory Dickman, Jake Cockerill, and Danny Abarca are true entrepreneurs, ready to bet it all in the belief that their product, a pedal car, could play a vital role in shaping the downtown experience for locals and guests alike. But, by the time they came to me, they were emotionally drained. It turns out the pedal car they had purchased was a hodge-podge of mis-matched imperial and metric parts that the previous owners had thrown together with a working philosophy of "get the next tour finished and worry about the rest later."
Keeping this Frankenstein pedal car running was a nightmare. They had spent countless hours doing cross-country searches and talking to engineers and designers and still they had no solid replacement parts. I signed on to help with the project, and we spent additional countless hours researching, brainstorming, designing, and working with the best old-school machinist in Waco until we finally had the pedal car back on the road.
Even after my involvement with WPT, however, problems with the old pedal car were a constant problem: holes in watered batteries, cracked brake drums, split axle shafts, electrical shorts, etc. The original pedal car was built in China and then shipped to America for final assembly. Most problems related to a metric or Chinese version of something not being compatible with what was readily available for purchase in Waco, Texas.
We realized it was time to build from the ground up. We wanted a frame that could be repaired with parts from local stores or junkyards in 24 hours or less. We wanted a better suspension for a more comfortable ride on bumpy roads. We spent hours scheming possible new additions to the bike: water misters for hot days, on board hot chocolate tap for winter, karaoke, massive sound system, air-ride suspension for comfort, Mario Kart (a personal favorite and I still remain the 9-time undefeated champ at the annual RAPS Mario Kart races!), and so much more.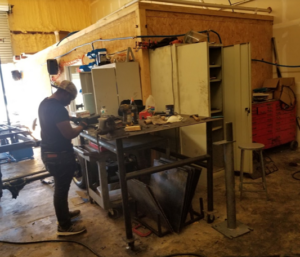 We had lots of ideas for improvement based on customer comments… added space between pedals and bar for folks with long legs, a space to lock up personal items or coolers, a step with a handle for loading and unloading, and an extra seat or two. We wanted a technical service manual and a troubleshooting guide.
Of course, all of this conversation about new features and improvements led to some dreaming about scaling the product up into multiple pedal cars and serving as a vendor for other entertainment startups.
Cory, Jake and Danny knew we could build a better pedal car, but the crossroads of time and money spent to get the original bike on the road again had taken its toll. As we dreamed up design ideas and worked through trade-offs we kept up a running cost analysis on building a new pedal car. How could they afford it? Who would build it?
The pedal car project fascinated me. I was drawn to the problem-solving challenge of working on a vehicle that seems simple from the curb but is oddly sophisticated below. I began to wonder if this was a job that my students at Rapoport Academy Public School (RAPS) could do.
For over a decade the RAPS robotics team has competed every year in the FIRST Robotics Competition (FRC). This competition focuses on technical skills like DC electronics, CAD, CAM, CNC machining, pneumatics, LEDs, fasteners, gears and pulleys. One problem we have always faced while competing in FRC is the time commitment. Our students have to balance their time between wage earning jobs and after school activities like robotics.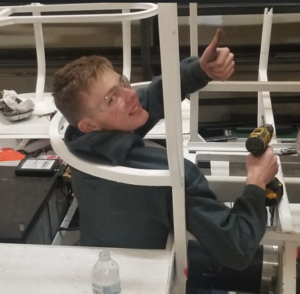 Just like that, the idea was born: bring students on at WPT as full W-4 employees! The students could earn OSHA certification and be covered under workers comp insurance. This would help students balance having a job to earn an hourly income and earning class credit. Unlike in a regular robotics project, in this build we wouldn't have to fundraise the cost of the materials, so we could spend more time teaching fabrication techniques and safety.
We formed a team – four RAPS high school students, three partners from WPT, and one teacher (me!) – we were in it not just to build a product, but to build a company.
It is almost impossible to list all the good outcomes and highlight moments that have come from this project: The close personal interactions between the students and owners; the opportunity to learn project management, marketing, finances / loan structure; the opportunity to connect STEAM (Science, Technology, Engineering, Art, and Math) learning from the classroom to real experience in the field. Students were pressed to quickly learn how to read, interpret and fabricate blueprint drafts. They learned how to communicate within a team to get a project up and running.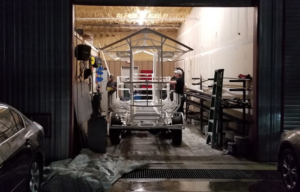 The brightest highlight by far has been the four high school students themselves. Each student brought a unique skill set and personality to the team. I have known these students since they were in the 5th and 6th grades and it was an incredible experience to go from being a teacher in front of a class to working alongside them on a daily basis. We worked through conflict together. We got in trouble with management for playing music too loud together. We spent time talking about cars, college, and life… but most of all we learned together.
In the beginning this project was about welding some tubes together, throwing axles and brakes under it, adding a little paint, installing a stereo, and sending a pedal car down the road. It soon transformed into a project about high school students developing the skills to be successful in college, career, and life.
Yes, you have to know how to align gears, and calculate weight-to-gear ratios to build a pedal car, but those are skills we can teach in a classroom. You cannot teach the rush you feel when you meet a high-stakes deadline, or the satisfaction that comes with successfully managing a project that relies on three different people with six different parts progressing at once, or the attention required to improve a design by listening to customers. You have to experience these things. I have learned many, many things through this work-based learning partnership, but one of the most impactful things I will take from it is, "You cannot simulate authentic real-world learning."
After two weeks of rigorous testing over spring break we will fix and fine tune any problems that arise with the new pedal car. Then we will bring on another set of talented students to help write the technical guides that will accompany the pedal car, to use RAPS drones and cameras to video and photograph the pedal car for marketing packages and social media posts, and to serve as drivers for tours.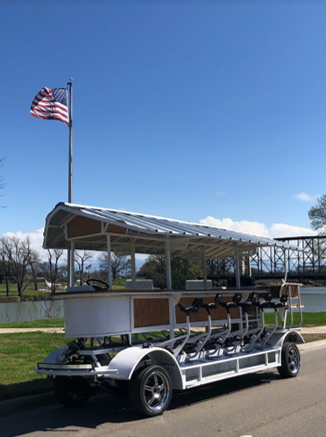 This new pedal car is a prototype, created from our imagination. It is full of imperfections with improvements to be made, but I guarantee you this: our RAPS team is up for the challenge and we are just getting started. So, go take a ride on the new pedal car, your dollars will support local education and you might just have one of the builders from our team as your driver!
Waco Pedal Tours and Rapoport Academy Public School entered into a formal partnership to promote Entrepreneurship and STEAM education together. From trade and technical disciplines to entrepreneurial finance and marketing, local companies like Waco Pedal Tours are the key to the success of our next generation. I applaud WPT for taking a risk on a couple of knuckleheads with power tools (me included).
Rapoport Academy focuses on entrepreneurship in STEAM disciplines. We are looking to partner with more companies to meet the interests of every student. I would personally love to connect you with some amazing young talent to help grow your idea or established business.
How could your business and our students mutually benefit from the tools, training and facilities that RAPS has to offer? How can we create some authentic student learning experiences together? There is a little something for every passion in entrepreneurship and it takes every person pedaling for the bike to move forward.
---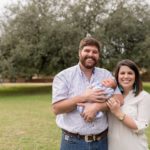 Clay Springer currently serves as STEAM and Career and Technical Education Director for Rapoport Academy Public School. Clay started his educational career at Rapoport Academy in 2010 as a teaching assistant for Quinn Middle school before becoming a classroom teacher and advocate for STEM and Authentic education. Clay and his wife, Joi, welcomed their first child, Shepherd, on Thanksgiving day 2018. They enjoy spending time on the Brazos River on old boats that Clay boldly claims someday will be as good as new.
The Act Locally Waco blog publishes posts with a connection to these aspirations for Waco. If you are interested in writing for the Act Locally Waco Blog, please email a[email protected]for more information.