5 more things to know about Family Health Center
By Rae Jefferson
Family Health Center has a long history of working to serve the primary care needs of low-income and uninsured patients in the Waco area. With 14 clinics across McLennan County, FHC is constantly expanding and working to improve the scope and quality of care offered to patients. Here are five programs and strategies we use to offer the best medical, dental, and behavioral health care we can to our community.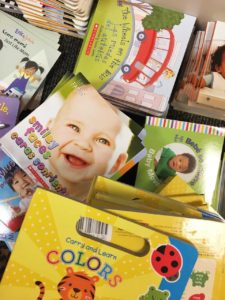 1. We address social problems that negatively affect the mind and body. Social determinants of health are conditions within a home, school, workplace, and community that influence health risks and outcomes. According the U.S. Centers for Disease Control, "unstable housing, low income, unsafe neighborhoods, or substandard education" can have a negative effect on a person's health, both physical and mental.

While addressing these health concerns is often complicated, FHC has implemented a few programs to help find solutions. Low literacy levels are shown to increase "adverse health outcomes, including increased mortality, hospitalization, and in some cases poorer control of chronic health conditions." Reach Out and Read is a national program that supplies free books to FHC patients aged 6 months to 5 years. The program, currently sponsored by the Junior League of Waco, helps doctors and parents ensure young patients have tools to develop literacy skills that can improve health outcomes later in life. Books are available in both Spanish and English for all age levels.

Additionally, FHC has formed a Medical-Legal Partnership (MLP) with Greater Waco Legal Services, which helps medical providers understand and treat legal issues affecting the health of patients. The MLP allows medical professionals at FHC to refer patients to legal services, and for the legal team to have a physical presence in the medical clinic to consult with patients and providers about how to address health-harming legal needs. The partnership also educates medical staff on how to recognize health-harming legal needs during patient visits. Interactions between patients and medical staff or the legal team are confidential, and citizenship status is never shared with outside parties.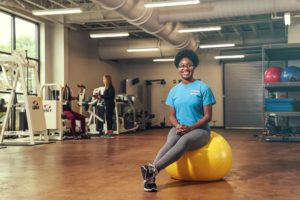 2. We offer unconventional approaches to managing health and promoting wellness. If you're around FHC long enough, you'll realize we care a lot about treating our patients in ways that will create lasting change in their lives. Through unique prescription programs, we give patients the tools to succeed in achieving a healthy and active lifestyle. Physicians can give patients a prescription for exercise, allowing them free access to the Wellness Center, located in our Madison Cooper Community Clinic. Fitness advisers work with each patient to evaluate exercise needs and abilities. Baylor University and individuals in the community have graciously donated all equipment in the workout facility.

Physicians also have the ability to give patients a Produce Prescription, which provides them with a free box of produce each week while the program is in season. Each box includes seasonal produce grown and provided by World Hunger Relief, Inc., as well as recipe cards to assist patients as they prepare meals.
3. We offer support groups that can improve health and well-being. Centering Pregnancy is a program that allows expectant mothers to find support and familiarity with one another. For some patients, familial support is limited or nonexistent. The groups allow them to find much needed community while decreasing chances of experiencing complications during pregnancy and delivery. Foster care groups are also available, and allow families with foster children to share their joys, challenges, and support for one another.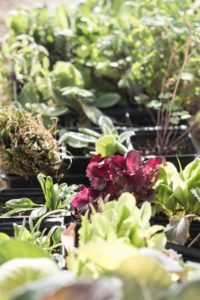 4. We are developing a greenspace in a Waco neighborhood. The Community Gathering Space is under development at our main clinic at Colcord Avenue and N 16th Street. In the future, the plot of land, adjacent to the Wellness Center, will be a greenspace with sitting areas and a walkway. It will also feature a small garden mirroring vegetables in the Produce Prescription boxes, which will allow patients to see the produce at all stages of growth and encourage a foray into home gardening. We broke ground in January and have already built a few raised garden beds and a portion of the walkway.
5. We bring behavioral health care into the exam room. Physicians in the U.S. often report that their patients do not have access to adequate mental health services. Furthermore, mental health diagnoses made by primary care doctors are often incorrect. Integrated Health Management is a method of treating patients that brings more accurate mental health care into exam rooms and gives them more time with a team of healthcare professionals. During routine visits, patients who would benefit can choose to see a mental health professional, also called an Integrated Health Manager, during the same visit to quickly receive a diagnosis and discuss treatment options. This process allows patients to more easily access mental health resources without sacrificing quality of care.
---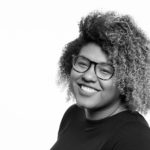 Rae Jefferson is a creative, Netflix binger, and marketing professional, in that order. Originally from Houston, she stuck around Waco after graduating from Baylor University with a B.A. in Journalism, PR, & New Media and a minor in Film & Digital Media. Now she's the Communications Director at Family Health Center, where she gets to spend each day serving Waco. When she's not working, find her at home snuggled up with her dog-daughter, Charlie, watching "The Office" for the hundredth time.
The Act Locally Waco blog publishes posts with a connection to these aspirations for Waco. If you are interested in writing for the Act Locally Waco Blog, please email a[email protected] for more information.