What if we approached learning about parenting the same way we approach learning about other adventures?
By Brooke Davilla
Imagine that you want to run a marathon, become a cake decorator, travel the world, or start a new business. Okay, now what? Wing it. Wait, no. What? Of course we don't wing it. Most of us would not launch into an important undertaking without some level of preparation. For some, it may be enough to watch a quick You Tube video or read the highlights, while others may seek to become experts on the subject. Either way, we typically approach new endeavors with an openness to learn.
Yet, when it comes to raising children, one of the biggest adventures in the human experience, we tend to think we must intuitively know what to do and instinctively be able to do it. Worse yet, when we find ourselves in a parenting pickle, we often feel a sense of shame around the idea of asking for help. What if we approached parenting with the same openness to learn as we would any other adventure?
Four reasons why you should attend a parenting class:
1. Gain tools: Stuck with only the tools your caregivers gave you? A parenting class can help you learn new strategies to engage, guide, and discipline. As children grow and change, what worked yesterday, likely won't work today, and what works for this child rarely works for the next. As my husband likes to say, "You can never have too many tools."
2. Learn the latest: Research on human development and relationships continues to evolve. Thoughts on best practices for raising children has changed over the years. Attending a parent education class is one way to stay up to date on evidence-based practices when it comes to caring for little ones.
3. Build confidence: Am I doing enough to ensure my child grows up to be a well-adjusted contributing member of society? The million-dollar question that every parent asks every day. Having a safe environment to ask questions and practice new skills is a great way to strengthen your confidence as a parent.
4. Create community: 'It takes a village' might be cliché, but oh-so-true when it comes to parenting children. Attending a group parenting class will give you a chance to meet other caregivers and expand your support system.
Whatever journey brought you to your caregiving role – surprise or planning, biology or adoption, permanent or temporary – a parenting class could add to your preparation to handle the many loops of the adventure we call parenting. MCH staff is passionate about supporting children, youth, and families and have been trained to teach three different evidence-based curriculums – Nurturing Parenting®, Circle of Security®, and a Trust-Based Relational Intervention® class called Connected Caregivers. There are always new groups starting and they are always open to partnering with schools, organizations, and congregations to open a new class.
Wherever you are on your parenting journey, MCH Family Outreach exists to support you! Please call 254-750-1263 to find out more about our free services and determine how we can best serve you and your family.
---
6 Week Nurturing Parenting (NP) classes curriculum include Philosophy and Practices of Nurturing Parenting; Ages & Stages (Infants & Toddlers); Brain Development (Children & Teens); Building Self-Worth; Communicating with Respect; Praising Children and their Behavior; Dealing with Stress; Understanding Feelings; Alternatives to Spanking; Family Morals, Values and Rules; Humor, Laughter and Fun with Children. Childcare is not provided.
Next Class: April 30 – June 4. Tuesdays, 12:30 – 2:30 PM. Tuition: Free. To register, call: 254-750-1263
---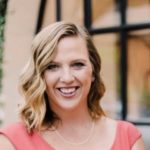 Brooke Davilla is the Director of MCH Family Outreach Waco for Methodist Children's Home. She graduated from Baylor University with a MSW in Social Work, concentration in Community Practice, where she now teaches part-time. Brooke is passionate about cultivating a trauma informed community and is a TBRI® Practitioner. She enjoys spending time with her husband and two sons traveling, being in nature and often at the baseball fields. You can reach Brooke at [email protected].
The Act Locally Waco blog publishes posts with a connection to these aspirations for Waco. If you are interested in writing for the Act Locally Waco Blog, please email [email protected] for more information.